Enhancing Patient Experience and Care Through HIMS Benefits with Nice HMS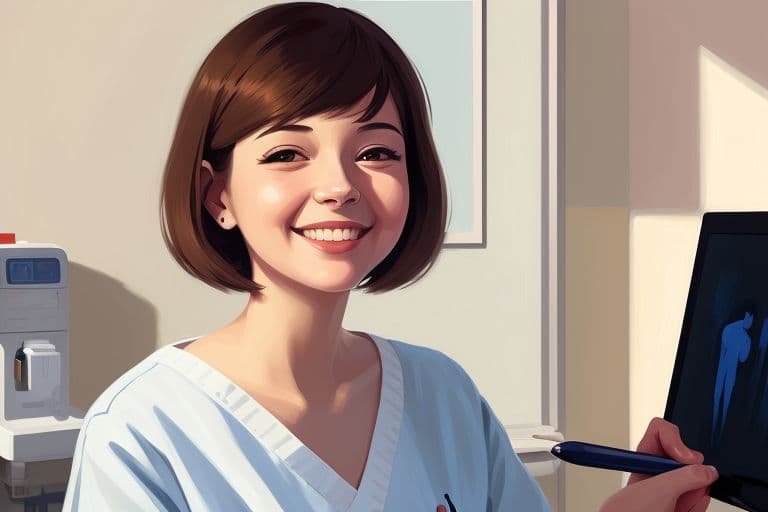 Abstract
Embark on a journey of healthcare transformation with Nice HMS, a certified HIMS solution. Delve into the world of enhanced patient experiences as we explore streamlined appointments, seamless registrations, and advanced care coordination, all designed to redefine and elevate the standards of healthcare excellence.
In the ever-evolving landscape of healthcare, the significance of a robust Hospital Information Management System (HIMS) cannot be overstated. HIMS plays a pivotal role in managing various aspects of healthcare establishments, from electronic medical records (EMRs) to accounting, billing, inventory, laboratory and diagnostics, bed management, and pharmacy operations. At the heart of it all, the patient experience takes center stage, making the implementation of HIMS a critical step towards improving healthcare services. One such solution that stands out in this arena is Nice HMS, a Triple Milestone certified HIMS under the Aushaman Bharat Digital Mission (ABDM).
The Importance of HIMS in Healthcare Transformation
In the wake of the global pandemic, digital technologies have infiltrated all facets of human life, particularly within the healthcare sector. The National Health Authority (NHA) in India has been ardently pursuing the digitization of patient data and health claims, emphasizing the need for streamlined systems to keep up with the ever-changing demands of the industry. As we navigate this digital age, healthcare institutes that are swift to adopt HIMS solutions are poised to excel, while those that lag behind risk falling behind the competition.
Nice HMS: A Game-Changer for Patient Experience
Nice HMS emerges as a beacon of progress in the realm of healthcare technology. This ABDM-certified solution has been meticulously designed to tackle the challenges faced by healthcare management and staff, ultimately leading to an enhanced patient experience. Let's delve into some key ways in which Nice HMS elevates patient care:
1. Efficient Appointment System:
The waiting time for patients to meet with consultants can be a significant source of frustration. Nice HMS addresses this concern by offering a robust appointment scheduling system. Minimizing patient waiting times not only improves patient satisfaction but also contributes to positive online reviews, a crucial aspect in today's digitally connected world.
2. Streamlined Patient Registration:
Long queues at registration counters can hinder the initial stages of patient care. By incorporating the scan and share feature of ABDM, Nice HMS simplifies the patient registration process. This not only reduces patient frustration but also streamlines the administrative workflow, allowing healthcare providers to focus on delivering quality care.
3. Seamless Prescription Management:
Digital transformation includes the digitization of patient records, especially prescriptions. While some healthcare professionals may resist typing patient notes, Nice HMS accommodates handwritten prescriptions through scanning and uploading. This feature not only maintains compliance with ABDM but also preserves the authenticity of medical records.
4. Enhanced Patient Longitudinal Records:
The ability to maintain patient records across different healthcare facilities is invaluable. Nice HMS aids in creating comprehensive patient longitudinal records, ensuring continuity of care even when patients seek treatment from various providers.
In Conclusion
The journey towards superior patient care is marked by innovative solutions that bridge the gap between healthcare providers and the individuals they serve. Nice HMS, as a Triple Milestone certified HIMS solution, paves the way for improved patient experiences, streamlined workflows, and effective healthcare management. As the healthcare industry continues to evolve, embracing HIMS solutions like Nice HMS is not just a choice, but a strategic imperative for healthcare establishments that aspire to thrive in this digital age.
---
This Unlock the Future of Healthcare Management! 🚀🏥🌟
Is managing your hospital, clinic, or lab becoming a daunting task? Experience the ease and efficiency of our cutting-edge Management Software through a personalized demo.