Optimizing Financial Management in Healthcare with the Nice HMS Daily Collection Module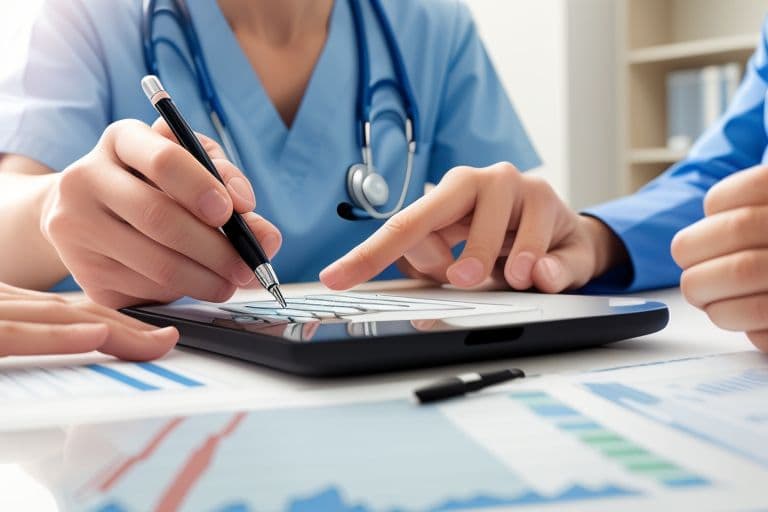 Abstract
The Nice HMS Daily Collection module is a pivotal advancement in healthcare financial management. In an era where accuracy and efficiency are paramount, this module seamlessly tracks daily collections by users and patients. Utilizing role-based access, it empowers accountability by categorizing user collections and prevents conflicts at cash counters. By grouping patient payments, it facilitates transparent financial monitoring, particularly during extended stays. The module's Management Information System (MIS) reports empower informed decision-making, optimizing financial strategies and patient experiences. Nice HMS redefines healthcare management by streamlining daily collections, ensuring precision, transparency, and patient-centricity.
Introduction
In the fast-paced world of healthcare, efficient management of daily operations and finances is crucial. One critical aspect is tracking daily collections, which plays a pivotal role in maintaining a smooth financial workflow. The team at Nice HMS understands the complexities of healthcare facility management and has introduced a powerful module that addresses this need comprehensively. In this blog post, we'll delve into how Nice HMS simplifies daily collection tracking, offering a clearer view of cash flow and improving overall financial management.
Track Daily Collections with Precision
Gone are the days of manual cash handling and lengthy calculations. With the Daily Collection module in Nice HMS, healthcare facilities can now effortlessly monitor the daily collections made by different users within the system. This feature is especially significant as many health facilities collect cash throughout the day, necessitating accurate tracking to prevent discrepancies.
User-Based Collection Reports
Nice HMS employs a role-based access system, allowing for seamless categorization of users and their responsibilities. The Daily Collection module takes advantage of this by grouping collections on a user-by-user basis. This intelligent grouping not only ensures clarity in cash tracking but also reduces the chances of conflicts at the cash counter. Health facility management can now easily identify how much cash each user has collected, simplifying accountability and eliminating potential errors.
Patient-Centric Collection Insights
Patient admissions and treatments can span varying durations, leading to a diverse range of financial transactions. Nice HMS addresses this by providing daily collection reports grouped by patients. This insightful feature aids in monitoring patient payments more effectively, particularly in cases of extended hospital stays. By tracking advance payments and regular collections on a daily basis, the financial burden on patients can be alleviated, offering them a more manageable payment process upon discharge.
Enhanced Management Decision-Making
One of the most valuable benefits of the Daily Collection module is its ability to generate Management Information System (MIS) reports. These reports provide health facility management with a comprehensive overview of the cash flow, allowing for informed decisions based on accurate data. By accessing information on user-wise and patient-wise collections, healthcare administrators can identify trends, streamline financial strategies, and improve the overall financial health of the facility.
Conclusion
Nice HMS continues to prove itself as a game-changer in the realm of healthcare management, with its Daily Collection module offering a seamless solution to one of the most crucial aspects of financial administration. By enabling precise tracking of daily collections, categorizing them based on users and patients, and empowering management with detailed MIS reports, healthcare facilities can enhance their financial management practices and offer a more patient-friendly approach to billing. With Nice HMS, the future of healthcare facility management looks more efficient, transparent, and patient-centered than ever before.
---
This Unlock the Future of Healthcare Management! 🚀🏥🌟
Is managing your hospital, clinic, or lab becoming a daunting task? Experience the ease and efficiency of our cutting-edge Management Software through a personalized demo.