Rethinking the Need for a New UID System for Doctors in India By NMC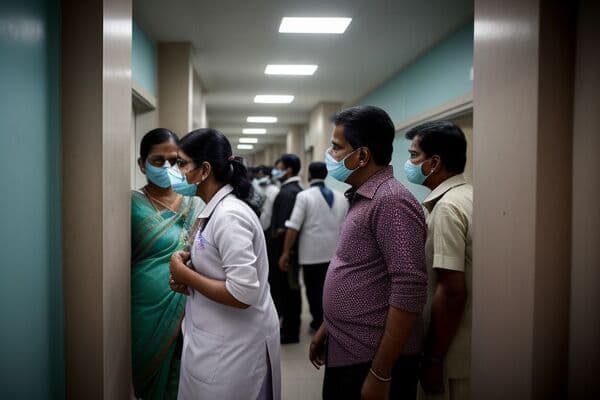 Abstract
This blog challenges the rationale behind the National Medical Commission's (NMC) recent announcement of a new unique identification (UID) for doctors in India. With existing reliable state medical council registration numbers and the National Health Authority's Health Professional Registry, the need for an additional UID is questioned. Concerns arise about potential information silos and the efficiency of introducing another layer of identification. The blog suggests focusing on implementing existing UIDs as a consolidated source of truth, collaborating with the NHA for registry accuracy, and making it mandatory for all doctors. Refining current systems appears more practical for the estimated 14 lakh medical doctors in India, avoiding unnecessary expenses and complications.
In a recent announcement, the National Medical Commission (NMC) disclosed plans to introduce a new unique identification (UID) for doctors in India. This initiative is scheduled for a two-month pilot study, with subsequent nationwide implementation within six months. The necessity of this additional UID from the NMC raises questions, especially considering the existing frameworks in place.
Current Systems and Concerns:
As practicing doctors, we are already assigned registration numbers by our respective state medical councils, serving as reliable indicators of our professional credentials. Moreover, the National Health Authority (NHA) has established the Health Professional Registry, offering public access to doctors' profiles. Given these existing mechanisms, the introduction of another UID lacks a clear rationale.
A significant concern revolves around the potential creation of information silos through multiple UIDs. This prompts us to question the efficiency and necessity of an additional layer of identification when robust systems are already established. As we approach the pilot study and subsequent nationwide implementation, it becomes imperative to assess whether the new UID genuinely adds value or risks complicating the healthcare identification landscape in India.
Enhancing Existing Systems:
Rather than introducing a new UID, a more pragmatic approach would involve focusing on the implementation of existing UIDs as a consolidated source of truth. Despite the existence of the NHA Health Professional Registry, not all doctors in India are registered. Collaboration between the NMC and NHA is essential to ensure the accuracy of the Health Professional Registry and make it mandatory for all doctors in the country.
This strategy not only reduces unnecessary expenses but also alleviates the burden of implementing a new UID nationwide. With an estimated 14 lakh medical doctors in India, refining and strengthening the existing Health Professional Registry appears more practical and efficient than initiating an entirely new UID system.
Addressing Concerns:
If the NMC identifies issues with the current Health Professional Registry, addressing these concerns directly should be the focus. Any discrepancies can be rectified without the need for an entirely new UID system. Additionally, obtaining any required additional information can be seamlessly achieved through online mechanisms, minimizing disruptions and ensuring a smooth transition.
Conclusion
Reevaluating the necessity of a new UID for doctors in India is crucial. By enhancing existing systems and collaborating with established registries, the NMC can streamline processes, reduce costs, and avoid unnecessary complications associated with implementing a new identification framework across the nation.
---
This Unlock the Future of Healthcare Management! 🚀🏥🌟
Is managing your hospital, clinic, or lab becoming a daunting task? Experience the ease and efficiency of our cutting-edge Management Software through a personalized demo.