The Art of Effective Communication in Healthcare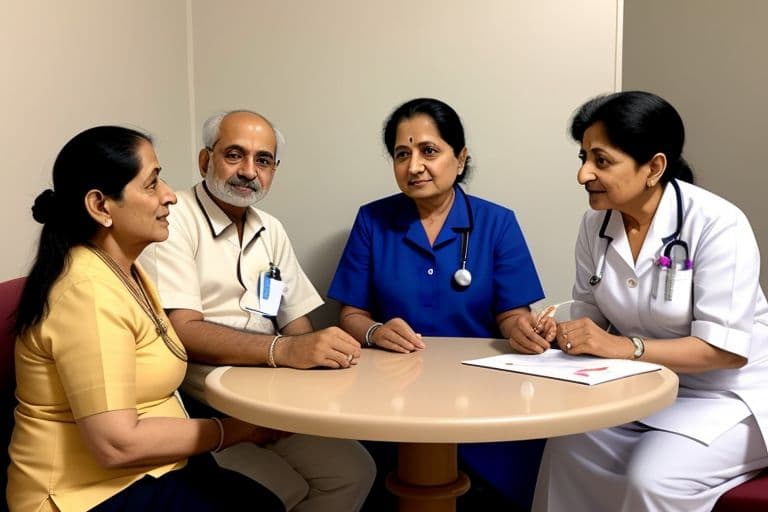 Abstract
Effective communication is crucial in healthcare, impacting patient safety, informed decision-making, and overall healthcare experiences. Poor communication has contributed to 1,744 patient deaths and $1.7 billion in malpractice costs in the last five years. This article explores the art of effective healthcare communication, discussing key elements like empathy and clear principles such as completeness and timeliness. It highlights the consequences of communication breakdowns and offers strategies to overcome challenges, including teleconsultation and reducing handwritten prescriptions. Improving communication in healthcare is vital for patient well-being and reducing costly mistakes.
Poor communication has been a silent but significant contributor to patient deaths and staggering malpractice costs in recent years. A study published in FierceHealthcare revealed that inadequate communication played a role in 1,744 patient deaths and resulted in over $1.7 billion in malpractice costs nationally over the past five years. These alarming statistics underscore the critical importance of effective communication in healthcare.
In this blog post, we will explore the core principles of effective communication in the healthcare field and delve into its pivotal role in ensuring patient safety, promoting informed decision-making, and fostering positive healthcare experiences. Effective communication is not just a skill; it is an art that can make a profound difference in the lives of both patients and healthcare professionals.
The Core Skill: Communication
At the heart of every successful healthcare practitioner lies the ability to communicate effectively. It goes far beyond just conveying information; it's about establishing trust, ensuring understanding, and fostering collaboration. Here are some key elements of effective communication:
1. Meeting at Eye Level
Effective communication begins with empathy. Healthcare professionals should strive to meet patients at eye level, both figuratively and literally. This means treating patients as equals, respecting their perspectives, and acknowledging their concerns.
2. Maintaining Eye Contact
Eye contact is a powerful non-verbal communication tool. It conveys attentiveness, empathy, and a willingness to listen. Healthcare providers should maintain eye contact to reassure patients and establish a connection.
3. Demonstrating Affirmative Gestures
Body language can speak volumes. Affirmative gestures like nodding and smiling can convey understanding and compassion. These small actions can make patients feel heard and valued.
The 7 Principles of Effective Communication in Healthcare
Communication professionals often refer to seven fundamental principles that should guide every interaction in healthcare:
1. Effectiveness
Every communication in healthcare should have a clear purpose and should successfully achieve that purpose. It's not just about conveying information; it's about achieving specific outcomes, such as informed decision-making or patient compliance.
2. Completeness
Patients should never be left with lingering questions or uncertainty. Healthcare communication should be comprehensive, providing all the necessary information to make informed choices.
3. Clarity
Complex medical jargon should be avoided. Messages should be clear, concise, and easily understandable. Patients need to grasp the same information that the healthcare provider intends to convey.
4. Tailored Attention and Style
Different individuals have different needs and levels of medical knowledge. Effective healthcare communication involves tailoring message formats to suit the recipient's role and comprehension level.
5. Coherency
Healthcare communication often occurs across various tools, formats, and timeframes. It's crucial that the information remains logical, well-planned, and consistent across all channels.
6. Timeliness and Urgency
Timing matters in healthcare. Communication should occur at the right moment and with the appropriate level of urgency, especially in critical situations.
7. Importance of Feedback
Feedback is a two-way street. Healthcare providers should actively seek feedback from patients to confirm that communication has been effective and to address any lingering concerns.
The Consequences of Ineffective Communication
In healthcare, the stakes are high, and the consequences of poor communication can be severe. Misunderstandings, incomplete information, or lack of clarity can lead to medical errors, jeopardizing patient safety and even lives.
Communication issues can arise in various healthcare interactions, including those between doctors and patients, nurses and patients, pharmacists and patients, and even with patient relatives, who often play a significant role in care decisions.
Moreover, the rarity of a disease can directly affect how well a patient is informed about their illness. Patients with less common conditions may receive less information, making clear and effective communication even more critical in such cases.
Overcoming Challenges in Healthcare Communication
Medical training, with its rigorous demands, can sometimes make healthcare professionals seem aloof or unapproachable. However, in the modern era, the importance of communication is increasingly recognized.
One way to reduce the burden of communication is by providing patients access to their medical records. This empowers patients to be more actively involved in their care and can reduce the need for lengthy explanations during appointments.
Teleconsultation is also gaining prominence in healthcare, and it requires a well-defined communication strategy. Clear communication becomes even more critical in remote consultations to avoid misunderstandings and ensure that patients receive the same level of care as in-person visits.
Lastly, handwritten prescriptions and notes should be minimized. Patients today want to be well-informed about their health and treatment options. Handwritten notes and prescriptions may not be legible enough for patients to understand, which can create confusion and hinder their active participation in their healthcare journey.
Conclusion
Effective communication in healthcare is an art that involves empathy, clarity, and adherence to key principles. It's not just a skill; it's a lifeline for patients and an essential component of quality healthcare delivery. By embracing these principles and adapting to the changing landscape of healthcare, we can ensure that every patient receives the care and understanding they deserve. The statistics speak for themselves—effective communication in healthcare can save lives and reduce costly malpractice claims, making it an art worth mastering.
---
This Unlock the Future of Healthcare Management! 🚀🏥🌟
Is managing your hospital, clinic, or lab becoming a daunting task? Experience the ease and efficiency of our cutting-edge Management Software through a personalized demo.