Beyond the Books: Navigating Mental Health in Medical School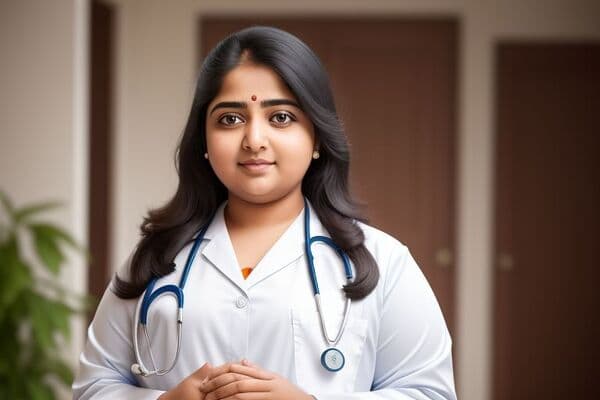 Abstract
This blog post delves into the critical issue of mental health among medical students, prompted by a tragic incident of a young student taking her own life. It explores the historical stressors in the medical field, questioning why the current generation appears less equipped to handle pressure. The role of parenting strategies and the impact of a digital-centric lifestyle on interpersonal connections are examined. The post emphasizes the importance of fostering genuine connections, dispelling online illusions, and reevaluating societal approaches. Additionally, it discusses the observed increase in students seeking mental health support, particularly among those adversely affected by the Covid pandemic, and touches on the potential risks of Deep Fake technology, urging prompt legislative action.
In a recent and heartbreaking incident, a 20-year-old student from a private medical school took her own life, citing depression likely exacerbated by obesity. While this event sheds light on her struggles, it prompts a broader examination of the mental well-being of medical students. The demanding nature of the medical course is well-known, subjecting students to prolonged periods of stress. However, it's crucial to acknowledge that stress is not a new phenomenon in the field of medical science; previous generations have faced and overcome similar challenges.
The Pressing Question
Why does the current generation seem less equipped to manage this pressure? A significant part of the responsibility may lie with us as parents. In our efforts to shield our children from life's challenges, we may unintentionally hinder their ability to cope with stress. Today's youth often find themselves immersed in the digital realm, lacking the deep interpersonal connections prevalent in our own upbringing. Their primary mode of communication is through mobile devices, fostering a virtual environment that makes them more susceptible to emotional strain.
The Allure of the Online World
The allure of the online world, with its glamorized portrayals, contrasts starkly with the realities of the physical world. The transition from an idealized online existence to the tangible, physical world can lead to a profound sense of inadequacy and contribute to the development of inferiority complexes, ultimately culminating in depression.
A Call to Action
In light of these challenges, it is imperative for society to reassess parenting strategies and actively encourage children to engage in face-to-face interactions. Building robust support systems and fostering genuine connections can significantly contribute to their mental well-being. Additionally, dispelling the illusions created by the online world is crucial in helping the youth develop a realistic perception of life. By addressing these concerns at the root, we can better equip the next generation to navigate the challenges inherent in the demanding field of medicine and, more broadly, in life.
Insights from Psychiatry
A friend in psychiatry has observed an increasing number of students seeking assistance. Whether this is due to heightened awareness or an actual increase in depression among students is a question that needs understanding. The current adolescent generation has lost three to four critical years of life during the Covid pandemic, likely resulting in fewer opportunities for solid physical friendships. These students should be given extra care, especially those without siblings, who tend to be more hooked on mobile devices. At least with siblings, there is someone to talk to or argue with over petty things, teaching them the first lessons of survival for existence.
The Path to Success
The secret to success lies in how well one can learn from failures in life. Those who achieve success in a single attempt are more likely to face significant setbacks in the future and may need to be more vigilant about learning from failures in life.
Another emerging danger is Deep Fake. A recent incident involving a film actress being targeted underscores the urgency of addressing this issue. God forbid that students become targets. Swift legislative action is required to punish such criminals.
---
This Unlock the Future of Healthcare Management! 🚀🏥🌟
Is managing your hospital, clinic, or lab becoming a daunting task? Experience the ease and efficiency of our cutting-edge Management Software through a personalized demo.