Bridging Rural Healthcare Disparities: The Role of the Medical Community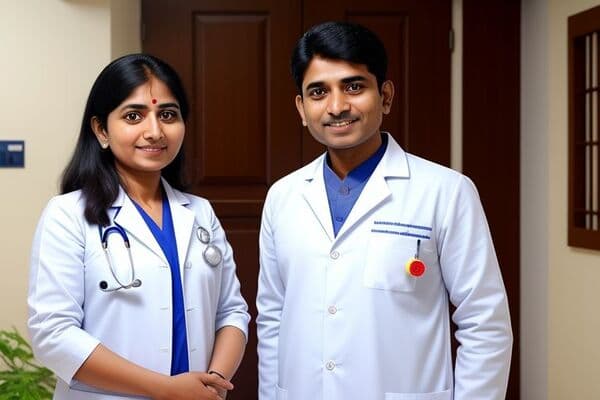 Abstract
This blog post delves into the critical issue of rural healthcare disparities and the role of the medical community in addressing them. It examines recent developments, including government policies, the challenges in medical education, and the financial implications of specialization. The post emphasizes the need for a comprehensive approach that includes public understanding, government initiatives, and financial incentives to encourage doctors to establish healthcare facilities in rural areas. By creating a conducive environment for rural healthcare development, we aim to bridge the gap and ensure equitable access to medical services for all citizens, regardless of their geographical location.
Introduction
In our modern world, the accessibility and quality of healthcare should be considered a fundamental right for every individual, regardless of where they live. Unfortunately, there is an ongoing issue that has fueled public frustration – the disparity in healthcare services between rural and urban areas. This divide has led to the prevailing sentiment that doctors tend to flock to urban centers while rural communities are left underserved. In this blog post, we aim to shed light on this critical issue, examine the factors at play, and discuss the responsibility of the medical community in addressing rural healthcare disparities.
The Missing Medical Perspective
One of the major challenges in addressing this issue is the lack of a comprehensive medical perspective in the public discourse. Doctors are often blamed for not serving in rural areas, but it's essential to consider the complex factors at play. The medical community needs to take proactive steps in articulating their viewpoint to ensure a more balanced understanding.
The Karnataka Government's Decision
Recent developments in India, particularly in Karnataka, have brought this issue to the forefront. The government's decision to eliminate compulsory rural service requirements was met with mixed reactions. While it aimed to reduce the government's burden and was seen as unnecessary by some, it also raised questions about the responsibility of doctors in serving rural communities. It's crucial that policymakers ensure that the public understands that doctors are not solely responsible for the current healthcare disparities.
Challenges in Medical Education
The healthcare landscape is evolving, and even government medical facilities are grappling with vacancies in specialized postgraduate programs due to a lack of applicants, despite relaxed qualification criteria. This situation extends to various medical fields, including cardiology, medicine, and surgery. This is the stark reality we face today, and it highlights the need for comprehensive solutions.
The High Cost of Specialization
It's bewildering that some individuals are willing to pay exorbitant fees for specialized and super-specialized medical courses. This has financial implications for both the students and the healthcare system, ultimately affecting the distribution of medical professionals across the country.
Government Initiatives and Incentives
The NMC intention to restrict the establishment of new medical colleges in South India appears to be a response to the evolving healthcare landscape. However, a more productive approach to promoting rural healthcare could be to offer incentives, such as tax exemptions and facilities within special economic zones. These measures would encourage doctors to establish state-of-the-art hospitals in rural areas, making it financially viable for smaller healthcare facilities. This approach benefits not only the rural population but also encourages healthcare professionals to contribute their expertise to underserved regions.
Conclusion
Addressing rural healthcare disparities is a complex issue that cannot be solely attributed to the medical community. Public understanding, government initiatives, and financial considerations all play a crucial role. By creating an environment conducive to rural healthcare development, we can begin to bridge the gap and ensure that medical services are accessible to all citizens, regardless of their geographical location. It's a collective responsibility, and through collaboration, we can make significant strides toward a more equitable healthcare system.
---
This Unlock the Future of Healthcare Management! 🚀🏥🌟
Is managing your hospital, clinic, or lab becoming a daunting task? Experience the ease and efficiency of our cutting-edge Management Software through a personalized demo.