Chinese Hacker Threats: Safeguarding Hospital Data and Patients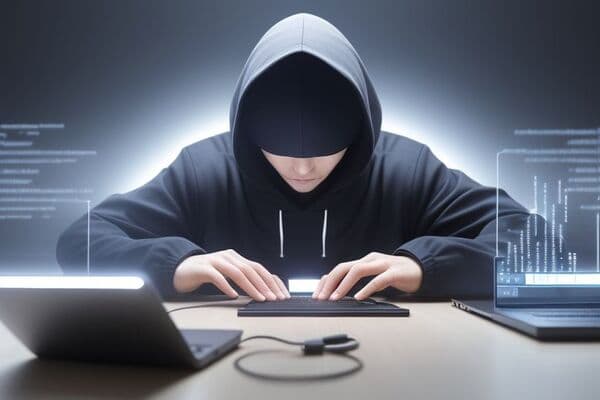 Abstract
In today's digital age, hospital cybersecurity faces an escalating threat from Chinese hackers. This post delves into the critical importance of safeguarding healthcare institutions against these persistent adversaries. Explore key strategies, including transitioning to secure operating systems, adopting cloud-based solutions, and considering the resilience of Linux-based systems. The post emphasizes the urgent need to defend sensitive patient data and maintain the integrity of healthcare systems. Hospitals must remain vigilant and adapt to the ever-present risk of Chinese hacker attacks in the evolving landscape of digital healthcare. The battle for cybersecurity in healthcare has never been more crucial
In today's interconnected world, cybersecurity is of utmost importance, particularly for institutions like hospitals that heavily rely on computer systems. Notably, Chinese hackers have been targeting Indian hospitals, making it imperative to enhance the security of Indian healthcare facilities.
The Urgent Necessity for System Upgrades
One critical recommendation is to replace the outdated Windows 7 operating systems with the more secure Windows 11. However, the challenge lies in the fact that this large multispecialty hospital has around 100 computers connected to the local area network (LAN), with many of them still running legitimate versions of Windows 7. Upgrading to Windows 11 is an attractive option for improved security, though it requires hardware upgrades. It's important to note that upgrading alone is not sufficient; there are additional requirements.
Considering Linux-Based Systems
In many cases, there is reluctance to embrace Linux-based systems. However, it's worth noting that Linux-based machines provide versatility and robust protection, rendering them a smart choice when compared to older operating systems. In our rapidly evolving technological landscape, institutions must stay current to effectively safeguard their data. Importantly, Linux-based operating systems often require lower computer hardware specifications, reducing the financial investment in computers.
Transitioning to the Cloud
It is vital to recognize the severity of cyber threats to the hospital's LAN. Continuing to rely on an on-premise Hospital Information Management System (HIMS) that could be compromised by hackers or fall victim to ransomware attacks poses a significant risk to the entire operation. Realizing that managing security in-house may not be as effective as entrusting established cloud providers like Google Cloud, AWS, or Azure is crucial.
Furthermore, embracing web-based solutions like Nice HMS, which holds ABDM triple milestone certification, is a prudent choice. Legacy on-premise software is associated with greater security risks, leaving the institution vulnerable to hacker attacks. Opting for newer software versions and ensuring regular upgrades from vendors are vital for maintaining security.
DPDP Bill 2023
The DPDP Bill of 2023 places the responsibility on institutions to protect sensitive data, with penalties enforced by the Data Protection Board for any breaches.
Conclusion
Cybersecurity is an ongoing challenge. Recent threats emphasize the need for proactive measures, and institutions must strengthen their defenses. Upgrading to more secure operating systems, transitioning to cloud-based solutions, and considering Linux-based systems are all steps in the right direction. The commitment to safeguarding sensitive data remains unwavering, and institutions will continue to adapt to emerging threats in this digital age.
---
This Unlock the Future of Healthcare Management! 🚀🏥🌟
Is managing your hospital, clinic, or lab becoming a daunting task? Experience the ease and efficiency of our cutting-edge Management Software through a personalized demo.