Data-Driven Transparency in Surgery Costs for Consultants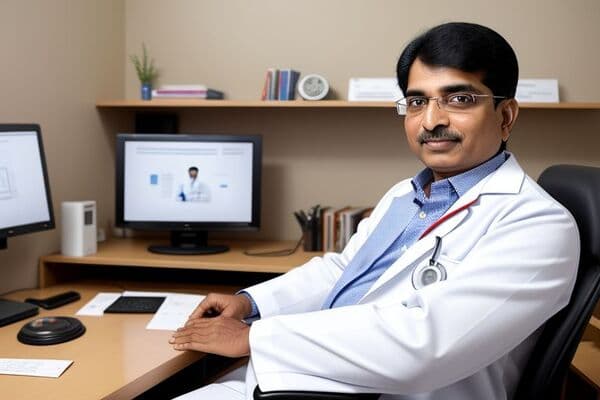 Abstract
In the Indian healthcare landscape, patients trust consultants for their patient-centric approach and transparent pricing, creating a preference over hospitals. This highlights the need for transparent surgery rates, especially for external consultants. However, conventional pricing practices can raise fairness and transparency concerns. A proposed data-driven approach involves comprehensive data collection, transparent rates, procedure categorization, customized consultant fees, patient education, and feedback mechanisms. This approach aims to boost patient confidence, enable informed decisions, empower consultants, and improve cost management while fostering fairness, transparency, and trust among stakeholders.
Introduction: Bridging the Gap in Patient Consultations
In the evolving landscape of Indian healthcare, patients often choose consultants over hospitals, trusting their expertise and personalized care. This patient-centric approach is rooted in the consultants' dedication to patient recovery and transparent pricing. Hospitals, with their complex management structures, sometimes raise concerns among patients. Consequently, patients lean towards consultants for their healthcare needs.
This preference for consultants over hospitals underscores the need for transparent surgery package rates and hospital charges, especially for external consultants. The conventional practice of determining these charges, which are often optimized to increase hospital revenue, can be viewed from an insider consultant's perspective, particularly those on the hospital's payroll, rather than pay-per-service consultants or hospital owners themselves. This raises questions about fairness, accuracy, and transparency in billing. However, this unique challenge provides a remarkable opportunity to implement data-driven strategies that enhance trust, efficiency, and collaboration in the healthcare sector, particularly for external consultants.
The Data-Driven Approach to Transparent Surgery Rates
Addressing the complexities of surgery costs for external consultants necessitates a structured data-driven approach:
1. Data Collection: Thorough data collection on surgical procedures, encompassing the time taken for each stage, surgeon performance metrics, equipment usage, and costs, is essential.
2. Package Rate Formulation: Using collected data, hospitals can create transparent surgery package rates, encompassing surgery-specific expenses, anesthesia, post-surgery care, and hospital charges.
3. Procedure Categories: Categorize procedures based on complexity, resource requirements, and expected duration (e.g., minor, intermediate, major surgeries).
4. Customized Consultant Rates: With a sufficient amount of data, hospitals can tailor-make cost structures for each unique consultant using data science. This personalized approach can benefit hospitals by driving more value, attracting high-turnover consultants, and involving them in more complex procedures that can be packaged more accurately.
5. Patient Education: Equip external consultants with access to these customized package rates, enabling them to provide patients with highly accurate upfront cost estimates during consultations.
6. Feedback Mechanism: Establish a feedback mechanism for consultants to refine rates and enhance transparency further.
Benefits of Transparent Surgery Rates
Implementing data-driven surgery rates, including customized consultant rates, offers several advantages:
1. Patient Confidence: Patients gain confidence when they have a clear idea of the highly accurate estimated cost of a procedure upfront, making them more likely to proceed with surgery.
2. Informed Decision-Making: Patients can make informed decisions about their healthcare, enhancing their overall experience.
3. Consultant Empowerment: External consultants can transparently communicate highly personalized costs to patients, fostering trust and collaboration.
4. Cost Management: Hospitals can manage costs more efficiently by streamlining resources and pricing structures, leading to higher value and better financial outcomes.
Conclusion: Empowering Consultants and Patients through Transparency
In conclusion, the implementation of data-driven transparent surgery package rates and hospital charges in India can revolutionize the healthcare landscape. These strategies promote fairness, transparency, and trust among all stakeholders, enhancing the efficiency and quality of healthcare services.
By leveraging data analysis, hospitals can create an equitable and efficient system that benefits both external consultants and patients. These data-driven approaches, including the customization of consultant rates, focus on providing transparent surgery rates and are pivotal in growth of hospital
---
This Unlock the Future of Healthcare Management! 🚀🏥🌟
Is managing your hospital, clinic, or lab becoming a daunting task? Experience the ease and efficiency of our cutting-edge Management Software through a personalized demo.