Effective Strategies for Independent Physicians in Diverse Healthcare Landscape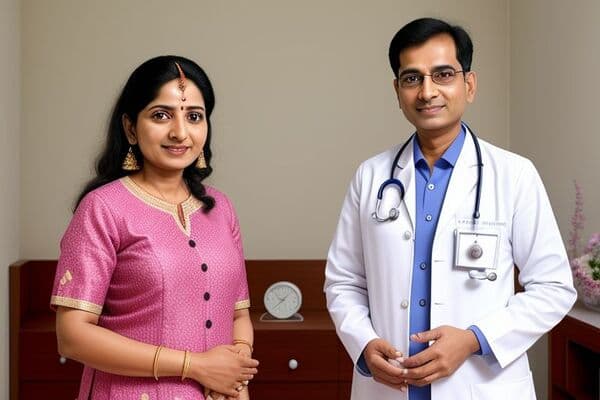 Abstract
Discover valuable strategies for solo physicians in diverse healthcare landscapes. Solo practice remains a prominent choice in India, with its unique merits and challenges. While it may seem irrelevant, survival strategies are essential for thriving in different healthcare settings. Lower living costs in smaller towns and the outskirts of urban areas make solo practice viable. The autonomy of solo practice empowers practitioners but also entails administrative responsibilities. Family support can ease the burden. Though solo practice costs less, scaling may be less efficient, especially in emergencies. Still, many solo practitioners excel. They enjoy unbounded potential for success and are free from political dynamics. To overcome limitations, consider technological integration, collaboration, continuing education, patient-centered care, and strategic marketing. Many solo practitioners have a significant impact on local communities and even enter politics.
In the ever-evolving landscape of healthcare, the role of physicians is not just about healing the sick but also about navigating the complex world of medical practice. In this blog post, we will explore effective strategies for independent physicians working in diverse healthcare environments.
Solo Practice: A Predominant Choice in India
While group medical practices are common and offer their own advantages, solo practice remains the predominant mode of healthcare delivery in India. This choice is associated with a unique set of merits and challenges that independent physicians must navigate.
Survival Strategies: Why They Matter
At first glance, the concept of survival strategies may seem irrelevant, especially to doctors managing practices in smaller towns and district headquarters. However, it's crucial to recognize that the principles of sustainability are universally applicable in healthcare. In this context, "survival" does not imply life or death but rather the ability to thrive and provide exceptional care in different settings.
In smaller cities and on the outskirts of larger urban areas, solo practice is a viable option due to lower living costs and reduced competition compared to metropolitan areas where the cost of living is significantly higher. This opens up opportunities for solo practitioners to provide healthcare services and make a meaningful impact in their communities.
The Autonomy of Solo Practice
One of the primary advantages of being a solo practitioner is the freedom to make independent decisions. You are your own boss, and this autonomy can be empowering. However, this freedom also comes with additional administrative responsibilities, which can be challenging.
Family support, such as that from a spouse, can significantly ease the administrative burden and help you manage your practice more efficiently. The cost of managing a solo practice is generally lower, but this can lead to reduced efficiency when it comes to scaling the practice. Solo practitioners often face challenges when dealing with emergencies and complex procedures, which carry a higher risk of complications, leading to increased litigation risks.
In such cases, solo practitioners may choose to refer patients to larger healthcare facilities, which can affect the growth of their practice and potentially lead to stagnation. Despite these challenges, many solo practitioners have excelled and achieved success comparable to their counterparts in group practices.
Unbounded Potential for Success
One major advantage of successful solo practitioners is that their potential for success knows no bounds, especially if they are dedicated workaholics. In group practices, decisions are not immune to politics, a situation not typically found in solo practice. Some group practices prioritize personal gain over contributing to the growth of the practice, which can harm the group as physicians dedicated to ethical medical practice may decide to leave and establish their own solo practices.
However, not all is rosy in solo practice. It demands a great deal of commitment, and if the practitioner's descendants are not willing to join, the effort invested may not be fully utilized. Even if the next generation decides to take over, they may not manage the practice as adeptly as their predecessors. This is a concern for many solo practitioners, as the children of doctors sometimes opt for professions outside of medicine.
Overcoming the Limitations
To overcome the limitations of solo practice, here are some strategies to consider:
1. Technological Integration: Utilize robust Healthcare Information Management Systems (HIMS) to streamline administrative tasks and enhance efficiency. Nice HMS, for instance, offers features for appointments, accounting, and billing.
2. Collaboration Opportunities: Foster collaboration with fellow practitioners and healthcare professionals. Being supportive and offering assistance when needed can lead to fruitful collaborations.
3. Continuing Medical Education: Actively engage in continuing medical education to stay updated on the latest medical advances and best practices.
4. Patient-Centered Care: Embrace the responsibility of delivering patient-centered care. In solo practice, the doctor is the primary source of care, making it essential to focus on individual patients' needs.
5. Marketing and Patient Outreach: Marketing may not be deemed necessary, particularly in small towns with reduced competition. However, even with a modest budget, the implementation of effective marketing strategies is crucial to boost visibility, especially in areas with intense competition. Tailor your outreach efforts to align with your unique environment.
6. Impact on Local Communities: Many solo practitioners have gone beyond healthcare to serve their communities as politicians, members of parliament, and legislative assembly members. The influence of solo practitioners can extend well beyond the realm of medicine.
Conclusion
While the path of a solo practitioner may come with its unique challenges, it also offers tremendous opportunities for success and personal fulfillment. By embracing the right strategies, independent physicians can not only survive but thrive in the diverse healthcare landscapes they serve, leaving a lasting impact on their communities and beyond.
---
This Unlock the Future of Healthcare Management! 🚀🏥🌟
Is managing your hospital, clinic, or lab becoming a daunting task? Experience the ease and efficiency of our cutting-edge Management Software through a personalized demo.