The Complexity of Private Medical Practice in India: Navigating Challenges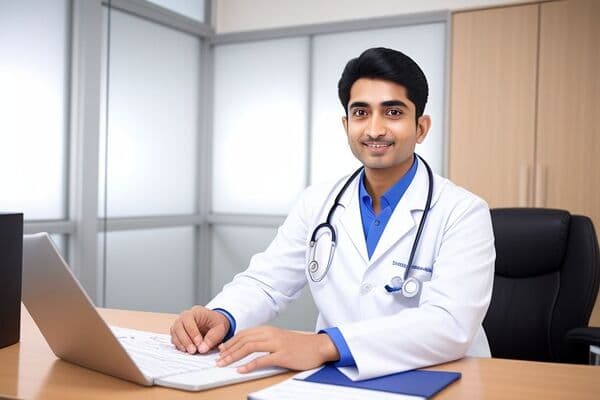 Abstract
In India's healthcare landscape, private medical practitioners face multifaceted challenges. Diverse practice settings, from family-run nursing homes to corporate hospitals, create distinct daily routines. The boundary between personal and professional life blurs, with some doctors even residing above their clinics. Competition is rising, requiring a constant focus on patient acquisition and quality care. Financial struggles persist due to reduced hospital charges, escalating costs, and government interventions. Large corporate hospitals hold advantages, while solo practitioners grapple with 24/7 coverage and limited clients. Navigating complex regulations, legal disputes, and harassment issues adds to the complexity. Trust preservation amidst media sensationalism remains paramount for effective healthcare delivery in this evolving landscape.
Private medical practice is a profession rife with uncertainties, whether you're a seasoned physician or a fresh face in the field. The experiences of doctors can vary significantly depending on whether they have a hospital affiliation or run an independent clinic. In India, it's common to encounter numerous nursing homes, often run by families, where multiple family members may manage or practice across various medical specialties or within a single specialty. You'll also find single-owner clinics and hospitals, each with its unique daily routines.
The Diverse Landscape of Private Medical Practice
These diverse practice settings create distinct daily routines for doctors. In many cases, it becomes challenging to distinguish between private practice and personal life. Some doctors even build their homes above the nursing homes they operate, blurring the lines further. While many physicians successfully maintain a clear boundary between their personal and professional lives.
The Shift Towards Group Practices
One notable change is the trend towards group practices and a more open culture of hospital admission by multiple consultants. This shift simplifies the process of maintaining a separation between personal and professional life for doctors in private practice.To know more Group you check this article Establishing a Strong Medical Group Practice
The Challenge of Increasing Competition
However, for well-established practitioners, there is a formidable challenge - increasing competition, especially with the emergence of corporate hospitals even in tier 2 cities. As the saying goes, "only an elephant can bear the weight of an elephant." Commitments are high, and sustaining a thriving practice is crucial. The attrition of the patient pool acquired over time can pose a significant challenge. To counter this, they must focus on acquiring new sets of patients; otherwise, the risk of a decline in their practice becomes all too real.
Financial Struggles and Government Interventions
But it's not just the patient count that poses challenges. Over time, hospital charges have been steadily decreasing, especially when accounting for inflation. However, the investments in expensive medical equipment, building or rent charges, commercial electricity tariffs, and the rising costs of staffing and living expenses continue to mount.
Furthermore, government interventions like the implementation of GIPSA (General Insurance Public Sector Association) to control prices, government-owned insurance schemes with underpaid reimbursements, and delayed payments are affecting the healthcare industry's financial stability.
Corporate Advantage and Accreditation
Large corporate hospitals have an advantage due to their capacity to obtain NABH (National Accreditation Board for Hospitals & Healthcare Providers) accreditation, which often leads to higher payments by insurance agencies, sometimes 10 to 15 percent more. This advantage impacts the operation of smaller nursing homes that also provide essential care to patients.
Challenges for Solo Practitioners
Solo practitioners are not answerable to anyone, a privilege they enjoy. However, they often find themselves battling emergencies alone, which can be very challenging from the standpoint of 24-hour coverage. While they can avail paid services from other practitioners, sometimes it may not be sufficient, and they may be forced to shift complex cases to different centers. This can be challenging for an average practitioner with limited clients.
To take a day or two off from practice requires significant adjustment for solo practitioners. Sometimes, they must plan this well in advance, often rescheduling patient appointments, which can be challenging if they are not using Hospital Information Management Systems (HIMS) like Nice HMS.
Navigating Regulations and Legal Challenges
Navigating the complex landscape of healthcare in India involves dealing with approximately 45 government approvals, licenses, and regulations that each healthcare provider must adhere to. Additionally, consumer litigation has become a common challenge, with doctors and hospitals often facing legal disputes. Many doctors now invest in medical practice insurance, although its effectiveness in real-world cases remains uncertain.
Harassment and Trust Issues
One of the most concerning aspects of private medical practice in India is the harassment faced by doctors. Incidents of violence against doctors are not uncommon, with some doctors even losing their lives in extreme cases. There is a perception of government bias in favor of vote bank politics when it comes to addressing doctor harassment. Politicians often remain silent when doctors are undeniably innocent victims but vocally engage in questionable negligence cases.
Media Influence and Trust in Healthcare
Media coverage also plays a significant role in shaping public perception. Sensationalized reporting, both in traditional and social media, can contribute to the spread of unscientific claims and misinformation. Viral videos that misrepresent medical practices or malign doctors further erode trust in the medical profession. This, in turn, may lead doctors to adopt a more cautious approach to treatment, potentially undertreating patients due to concerns about legal and reputational risks.
Preserving Trust in Healthcare
In this complex and evolving landscape, maintaining trust between doctors and patients remains paramount. Patients who trust their doctors are more likely to receive appropriate care and make informed decisions about their health. Building and preserving this trust is a shared responsibility that can help doctors continue to serve their patients effectively and navigate the myriad challenges of private medical practice in India.
Conclusion
The journey of a private medical practitioner in India is akin to navigating a complex and ever-changing landscape. Whether you're a seasoned physician managing a thriving practice or a fresh graduate embarking on this path, the challenges are real, and they manifest in various forms.
From the diverse settings of family-operated nursing homes to single-owner clinics and the emergence of corporate giants in the healthcare sector, each scenario offers its unique set of challenges. Balancing the demands of private practice with personal life
---
This Unlock the Future of Healthcare Management! 🚀🏥🌟
Is managing your hospital, clinic, or lab becoming a daunting task? Experience the ease and efficiency of our cutting-edge Management Software through a personalized demo.