Embracing Digital Prescription: Generic Medicines And The Future of Healthcare with Nice HMS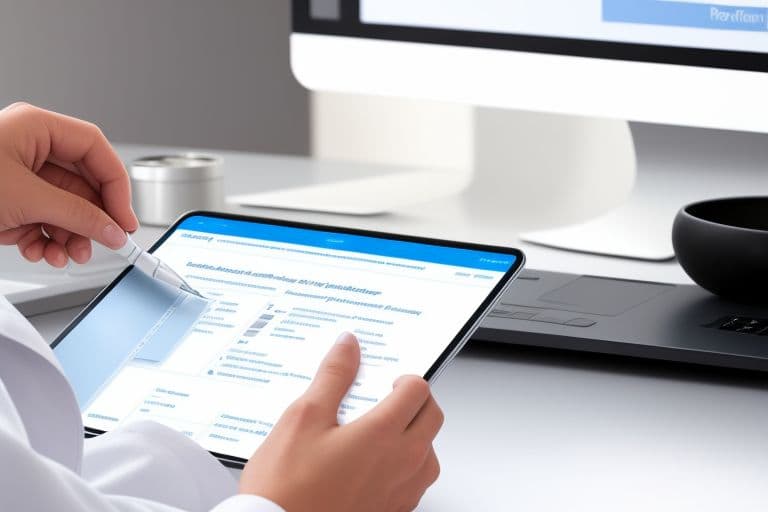 Abstract
This blog post explores the future of healthcare through the integration of digital prescriptions and the significance of generic medicines. With a focus on Nice HMS, a certified Healthcare Information Management System, the article highlights the intersection of technology, prescription preferences, and patient-centered care. By embracing digital prescriptions and accommodating diverse viewpoints on generic medicines, Nice HMS propels healthcare into a new era of efficiency and patient well-being
Introduction:
In the ever-evolving landscape of healthcare, technological advancements are reshaping the way medical practices are conducted. The recent buzz in the news media about doctors in India prescribing generic medicines has sparked discussions on how modern healthcare can further enhance patient care. Amidst these changes, Nice HMS, proudly certified with NHA's ABDM Triple milestone, stands as a beacon of innovation, offering a comprehensive Healthcare Information Management System that streamlines prescription practices and embraces the digital era.
A Glimpse into NMC's Vision:
The National Medical Commission's (NMC) draft regulations of 2022 have set the stage for a more transparent and patient-centric healthcare system in India. These regulations, available for reference at
NMC Draft 2022 Click Here
, outline a series of guidelines that Registered Medical Practitioners (RMPs) are expected to follow. From displaying accredited medical degrees to practicing within certified systems, the NMC's focus is on elevating healthcare standards.
Empowering Digital Prescription with Nice HMS:
In this era of digitization, the shift towards embracing digital prescriptions is a natural progression that offers numerous benefits for both medical practitioners and patients. Nice HMS, armed with its NHA's ABDM Triple milestone certification, is paving the way for this transformation with its advanced Healthcare Information Management System.
Legible Prescriptions: One of the key challenges that has long plagued the medical field is deciphering illegible handwritten prescriptions. With Nice HMS, doctors can bid farewell to this concern as the system provides a digital platform for prescriptions, ensuring clear and easily readable instructions for patients.
Efficient Storage: Gone are the days of physical prescription pads that can be easily misplaced or damaged. Nice HMS offers a secure and organized digital storage solution for all prescriptions, eliminating the risk of lost information and ensuring seamless access whenever needed.
Hybrid Approach: Recognizing the unique demands of medical practice, Nice HMS caters to the diverse needs of doctors. While embracing full digital prescriptions, the system also enables doctors to scan and upload handwritten prescriptions. This hybrid approach ensures that even practitioners who prefer the traditional method can benefit from organized and efficient prescription management.
Enhancing Patient Understanding: Nice HMS goes beyond the standard prescription format. It allows doctors to include detailed information about the medications, thereby empowering patients with a better understanding of their treatment regimen.
Balancing Generic and Branded Medicines: While the NMC highlights the importance of prescribing generic medicines, it's essential to note that generic medicines in India are of high quality and cost-effective. Nice HMS supports this vision while also considering patients' preferences. The system empowers doctors to make informed decisions based on patient needs, ensuring the best possible care.
Simplifying Salt-Based Prescriptions: Nice HMS takes prescription practices a step further by enabling doctors to write prescriptions based on the actual salts, in addition to brand names. This feature bridges the gap between patients' understanding and doctors' expertise, enhancing communication and compliance.
Conclusion:
The winds of change are blowing across India's healthcare sector, ushering in a new era of patient-focused, transparent, and efficient medical practices. With Nice HMS, the transition to digital prescriptions becomes a seamless journey, amplifying the quality of care while adhering to the NMC's progressive guidelines. As we move forward, let's embrace the power of technology and innovation to provide the best possible healthcare experience for both medical practitioners and patients alike.
---
This Unlock the Future of Healthcare Management! 🚀🏥🌟
Is managing your hospital, clinic, or lab becoming a daunting task? Experience the ease and efficiency of our cutting-edge Management Software through a personalized demo.