Future-Ready HIMS for Seamless Interoperability with HL7 FHIR : Nice HMS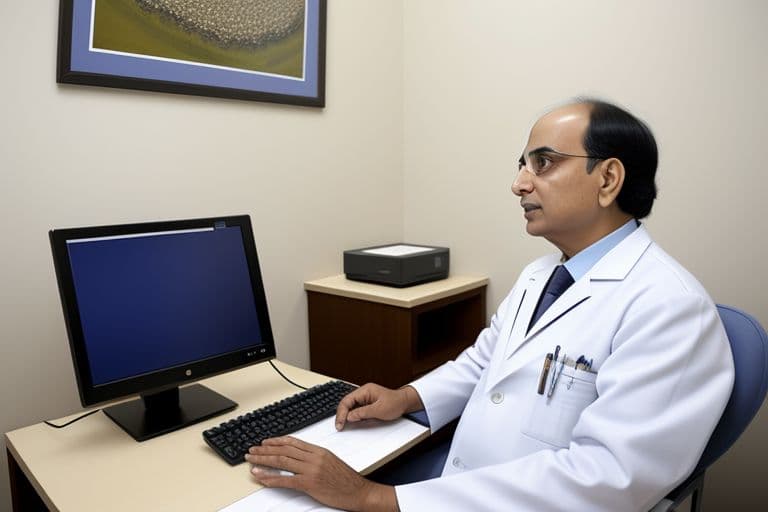 Abstract
In the healthcare landscape, secure data storage and seamless interoperability are paramount. Explore how Nice HMS, a state-of-the-art Hospital Information Management System (HIMS) web application, is reshaping healthcare data management. We highlight Nice HMS's prestigious NHA ABDM Triple Milestone Certificate, signifying its commitment to excellence. Discover the role of HL7 FHIR (Fast Healthcare Interoperability Resources) in facilitating interoperability and structured healthcare data exchange. Amid the diversity of healthcare software, Nice HMS's integration with HL7 FHIR enables smooth data sharing and future adaptability. Learn about the benefits of FHIR integration, such as customization and future readiness, positioning Nice HMS as a key player in healthcare data management's future. Welcome to the future of healthcare data with Nice HMS and HL7 FHIR.
Introduction:
The healthcare landscape is renowned for its complexity, sensitivity, and the critical need for secure data storage. Hospitals and healthcare establishments generate vast amounts of data, which must be captured in the right format, stored securely, and only revealed to authorized individuals. In this blog post, we explore how Nice HMS, a Hospital Information Management System (HIMS) web application, is revolutionizing healthcare by addressing these challenges through interoperability and adherence to the HL7 FHIR standard. Notably, Nice HMS has achieved the prestigious NHA ABDM Triple Milestone Certificate, further underlining its commitment to excellence in healthcare information management.
Understanding the Need for Interoperability:
Healthcare is not just about providing patient care; it also involves seamless communication and data sharing among various stakeholders. Imagine a scenario where medical data generated at one healthcare facility cannot be understood or processed at another facility. This lack of interoperability poses significant challenges.
HL7 FHIR: The Standard for Interoperability:
In the quest for interoperability, a beacon of hope emerges: HL7 FHIR (Fast Healthcare Interoperability Resources). This internationally recognized standard provides a structured framework for storing and sharing medical data. With around 150 resource formats, HL7 FHIR ensures that healthcare data can be captured and transferred in a consistent and meaningful manner.
Why HL7 FHIR is Critical:
Interoperability, in essence, means that data produced at one healthcare facility should not only be machine-readable but also human-readable at another healthcare or insurance facility. Given the diversity of healthcare software vendors, each with their own systems, achieving this level of interoperability can be challenging. This is where HL7 FHIR steps in as a critical solution.
Nice HMS and HL7 FHIR: A Perfect Partnership:
Nice HMS, as a forward-thinking HIMS web application, fully embraces HL7 FHIR standards. This integration is particularly significant in the Indian healthcare context, aligning with the recommendations of the National Health Authority (NHA) and the Ayushman Bharat Digital Mission (ABDM). These initiatives emphasize the importance of sending data in FHIR Bundles, and Nice HMS not only accomplishes this but also stores data in the FHIR format, making it future-ready.
Advantages of FHIR Integration:
1. Customization: Storing data in FHIR format offers flexibility in customization, allowing healthcare facilities to adapt to changing requirements seamlessly.
2. Future-Readiness: By implementing HL7 FHIR, Nice HMS positions itself to effortlessly adopt future NHA recommendations, ensuring long-term relevance and compliance.
Conclusion
Nice HMS stands at the forefront of healthcare innovation by championing interoperability and secure data storage through HL7 FHIR integration. This commitment not only enhances data sharing and communication within the healthcare ecosystem but also keeps healthcare providers in India prepared for future advancements in healthcare technology and standards. Nice HMS is not just a HIMS web application; it's a driving force in the evolution of healthcare information management.
---
This Unlock the Future of Healthcare Management! 🚀🏥🌟
Is managing your hospital, clinic, or lab becoming a daunting task? Experience the ease and efficiency of our cutting-edge Management Software through a personalized demo.