Get Ready for the Future of Healthcare Management with Nice HMS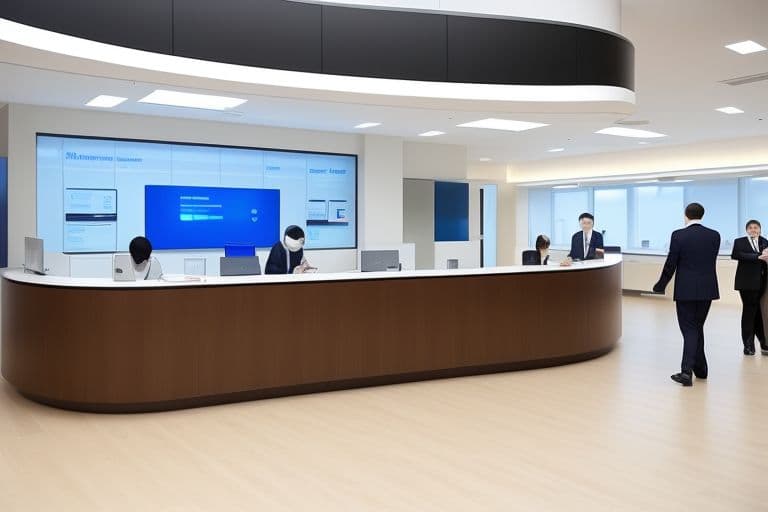 Abstract
Discover the transformative journey of healthcare management with the emergence of Nice HMS in the modern era. Explore how this advanced system revolutionizes patient care, streamlines operations, and paves the way for a more efficient and effective healthcare landscape.
In the ever-evolving landscape of healthcare, the winds of change have never blown stronger than in the wake of the COVID-19 pandemic. The global healthcare industry has undergone a transformation, emphasizing the vital role of digitalization. As we continue to adapt to these changes, one technology stands out as a beacon of efficiency and progress: Hospital Information Management Systems (HIMS). In this article, we explore the importance of HIMS in modern healthcare and shed light on the revolutionary Nice HMS, a future-ready solution that is poised to transform healthcare management.
Embracing Digitalization: A Post-COVID Imperative
The pandemic underscored the urgency for digitalization in healthcare. One prime example is the remarkable success of the COWIN application developed by the National Health Authority (NHA) in India. With over a billion COVID-19 vaccine doses administered, the efficient distribution and monitoring of vaccinations became possible through COWIN. This achievement highlights the power of technology in managing large-scale healthcare operations and sets the stage for future advancements.
ABDM: Pioneering the Future of Healthcare
Building on the success of COWIN, NHA's Ayushman Bharat Digital Mission (ABDM) is poised to revolutionize patient health record management. ABDM, along with the associated Unique Health ID (UHI) and Healthcare Exchange (HCX), ushers in a new era of hospital management. This integration promises to streamline workflows, enhance processes, and elevate the overall healthcare experience. Hospitals must acknowledge this paradigm shift and transition to ABDM-compatible software to remain at the forefront of this digital transformation.
Nice HMS: A Glimpse into the Future
In the quest for future-ready hospital management, the significance of implementing advanced HIMS solutions like Nice HMS cannot be overstated. Here are some advantages that Nice HMS brings to the table:
1. Streamlined Patient Experience:
From the moment a patient steps through your doors to their scheduled appointments, Nice HMS redefines their journey. By simplifying registration processes and appointment scheduling, this innovative system eliminates unnecessary wait times, contributing to enhanced patient satisfaction. A smoother experience reflects your commitment to patient-centric care, nurturing trust and loyalty.
2. Efficient Billing and Accounting:
The intricacies of healthcare finances demand precision. Nice HMS addresses this need by introducing accurate billing and streamlined accounting processes. Minimize the risk of financial discrepancies and errors, ensuring a transparent and trustworthy financial system. In doing so, the system enhances the financial health of your institution while fostering confidence among patients and stakeholders alike.
3. Centralized Government Scheme Management:
Navigating the labyrinthine landscape of government schemes and Third-Party Administrators (TPA) is now a seamless endeavor with Nice HMS. By integrating support for these essential components, the system revolutionizes claim processing and reimbursement. The result? A hassle-free experience that aligns with your commitment to delivering optimal care while simplifying administrative complexities.
4. Consultant Payments:
Recognizing the valuable contributions of medical professionals, Nice HMS simplifies the intricate task of managing consultant payments. Timely and accurate compensation for their expertise fosters goodwill and a sense of partnership. In effect, the system streamlines your institution's operations while acknowledging the dedication of your medical staff.
5. Optimized Bed Management:
Managing hospital resources effectively can be a complex puzzle. Nice HMS transforms this challenge into an opportunity for efficiency. By optimizing bed allocation and availability, the system enhances resource utilization and patient flow. This leads to a more fluid, organized, and patient-centric environment, where every resource is maximized for the highest quality of care.
6. Comprehensive Store Inventory:
Medical supplies are the lifeblood of patient care. Nice HMS ensures that your inventory management is both proactive and responsive. By maintaining real-time inventory records, the system guarantees that crucial medical supplies are always at hand when needed. This level of preparedness showcases your institution's commitment to delivering uninterrupted, high-quality healthcare services.
7. Integrated Pharmacy Management:
Pharmacy operations are at the heart of patient well-being. Nice HMS understands this critical role and streamlines pharmacy operations from procurement to dispensing. The result is enhanced patient care through timely access to medications, fostering positive health outcomes.
8. Advanced Lab Integration:
Diagnostic accuracy hinges on efficient laboratory operations. Nice HMS takes a leap forward by seamlessly integrating these operations, ensuring swift and accurate diagnostics and reporting. In doing so, the system empowers healthcare providers to make informed decisions promptly, significantly impacting patient care and recovery.
Conclusion:
The healthcare landscape is evolving, and embracing digital transformation is no longer an option; it's a necessity. The success of initiatives like COWIN and ABDM showcases the power of technology in healthcare. Nice HMS emerges as a future-ready solution, poised to revolutionize hospital management by offering a comprehensive suite of features that optimize every aspect of healthcare operations. As we stand on the cusp of a new era in healthcare, embracing Nice HMS is not just a step towards efficiency, but a stride towards delivering better patient care in the digital age.
---
This Unlock the Future of Healthcare Management! 🚀🏥🌟
Is managing your hospital, clinic, or lab becoming a daunting task? Experience the ease and efficiency of our cutting-edge Management Software through a personalized demo.