Healthcare in Post-COVID India: Challenges, Progress, and the Role of Doctors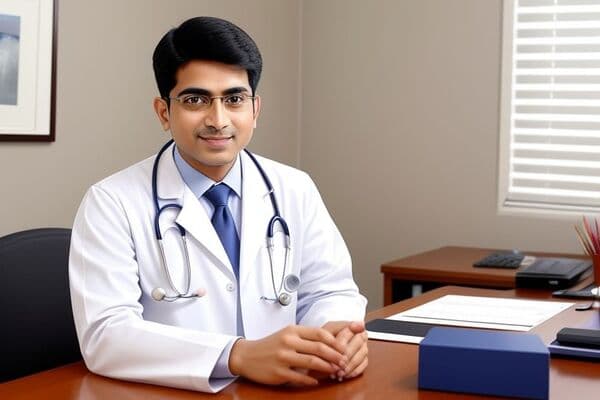 Abstract
In the wake of the COVID-19 pandemic, India's healthcare sector has undergone significant changes, marked by both progress and challenges. Late-night calls for hospital beds and the unpredictability of ICU access during the crisis highlighted the need for healthcare reform. The pandemic served as a humbling reminder of nature's unpredictability and the limits of technological advancement. The Indian government has taken commendable steps to improve healthcare accessibility and affordability, with initiatives like Jan Aushadhi Kendra and PM-JAY leading the way. Government hospitals and specialized healthcare services have seen considerable improvements. However, challenges, including the urban-rural healthcare divide and healthcare-related poverty, persist. Doctors, often underappreciated and misunderstood, also have a critical role to play in shaping a positive perception of the medical community through active engagement in social media.
In the wake of the COVID-19 pandemic, India, like many other nations, has witnessed a significant transformation in its healthcare sector. This journey has been marked by both substantial progress and critical challenges, as well as a growing awareness of the role of doctors in the larger context of public health.
The Pandemic Unleashes Unprecedented Challenges
The COVID-19 pandemic brought to light the immense challenges faced by healthcare professionals. Late-night phone calls from distressed relatives, desperately seeking hospital beds, became a common occurrence. Trying to reassure patients with critically low oxygen saturation levels that an ICU bed with a ventilator would be available felt as unpredictable as forecasting stock market fluctuations. The situation left healthcare providers feeling helpless, much like witnesses to the aftermath of a tsunami, watching countless homes shatter in the face of this relentless crisis.
Nature's Wrath: A Humbling Lesson
The COVID-19 pandemic was a stark reminder of the power of nature and the unpredictability of global health crises. It served as a humbling lesson, highlighting the catastrophic impact such events can have. The crisis made it clear that, despite our technological advancements, we are still in the early stages of challenging the forces of nature. As a result, governments worldwide, India included, have reevaluated their healthcare priorities.
Government Initiatives Mark a Turning Point
India's government has taken commendable steps to transform healthcare in the country. A significant shift is evident, focusing on reducing the financial burden on patients. Initiatives like Jan Aushadhi Kendra and PM-JAY have made healthcare more affordable and accessible, marking a significant milestone in the nation's healthcare journey.
State-Level Improvements and Access to Specialists
In our state, government hospital services have improved noticeably. As cardiologists working in a medical college, we are proud to provide top-notch treatment to our patients, often at little to no cost. The improvement in the quality of facilities has been remarkable, ensuring that we can deliver high-quality care.
Additionally, there has been a noteworthy increase in specialist healthcare services at the taluka level. A decade ago, many talukas within our district had no physicians. Now, each taluka boasts at least three to four MD medicine physicians, signifying a positive change that enhances healthcare accessibility in the region.
Challenges Persist in India's Healthcare Landscape
Nonetheless, challenges still loom over India's healthcare landscape. The urban-rural healthcare divide persists, with wide disparities in healthcare services. Health expenditure continues to push many below the poverty line each year, emphasizing the urgency for government policies to alleviate this burden.
The Doctor's Role and the Power of Perception
Furthermore, the role of doctors in this transformative healthcare journey often goes unrecognized. Doctors are sometimes portrayed as detached from the community and undervalued, which can erode their empathy over time. The demanding and emotionally taxing nature of their work can be isolating, particularly during crises like the pandemic.
Society, the media, and the government must acknowledge the dedication and sacrifices of medical professionals. Their role is essential in safeguarding public health. Recognizing doctors' contributions and fostering a supportive environment can enhance the well-being and empathy of healthcare providers, resulting in better outcomes for patients and a stronger healthcare system.
Taking Charge of Our Image
Doctors also bear responsibility in shaping their own image and the public's perception of the medical community. In an age where mainstream media often mirrors social media trends, doctors must actively engage in online platforms. Many medical associations lack an online presence for public education, leaving a gap that a few colleagues exploit by perpetuating negative stereotypes about doctors to gain viewership and clicks.
To counter this, doctors, both individually and through their associations, must engage more actively on social media. By participating in discussions, sharing valuable insights, and educating the public, doctors can contribute to building a more positive image of the medical profession and ensure that their true dedication to public health is accurately portrayed. This collective effort can help dispel negative stereotypes and foster a more positive understanding of the medical field.
Conclusion: A Journey of Progress and Challenges
In conclusion, India's post-COVID healthcare journey reflects both remarkable progress and persistent challenges. The commitment of the government and the tireless efforts of doctors are central to this transformation. Addressing the urban-rural healthcare divide, reducing healthcare-related poverty, and enhancing the recognition and empathy of healthcare professionals are crucial steps toward creating a more inclusive and effective healthcare system. The path forward is clear: healthcare is a collective effort, and the positive image of doctors is a vital part of the equation.
---
This Unlock the Future of Healthcare Management! 🚀🏥🌟
Is managing your hospital, clinic, or lab becoming a daunting task? Experience the ease and efficiency of our cutting-edge Management Software through a personalized demo.