Protecting Hospitals from Rodent Infestations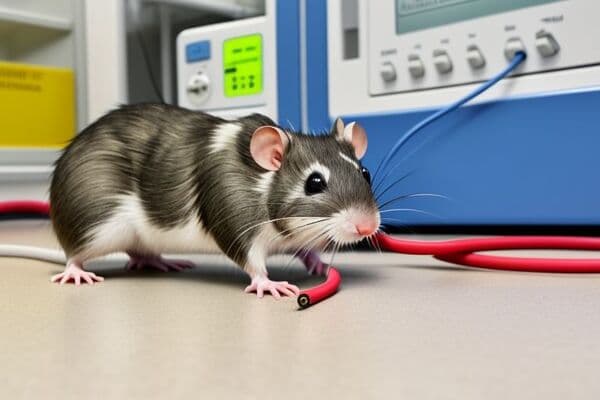 Abstract
Protecting Hospitals from Unwanted Guests: Battling the Rodent Menace" sheds light on the alarming issue of rodent infestations in healthcare facilities. As exemplified by a cardiologist's urgent call, rodents not only disrupt vital medical equipment but also jeopardize patient safety. The article emphasizes proactive prevention, including sealing entry points, maintaining cleanliness, and implementing rigorous food management. It highlights the health risks posed by rodents, from disease transmission to equipment damage, and the financial burdens hospitals face due to costly repairs and insurance limitations. The strategies proposed, such as professional pest control and routine inspections, aim to safeguard hospitals as sanctuaries of health and healing.
Introduction
Imagine a fellow cardiologist urgently needing to shift his patients to your hospital for coronary intervention because his cath lab was down, and when asked why, he simply said, "Rodents, man." Rodents had bitten through his cath lab cables, causing chaos and distress. The situation was dire, not just due to the financial burden of repairs but also because patients requiring urgent coronary procedures were at risk.
Adding to the financial woes, insurance providers like CMC often don't cover damages caused by rodents, leaving hospitals to bear the extra costs. Clearly, it's essential for hospitals to take proactive measures to get rid of rodents and maintain continuous efforts in their implementation.
The Reality of the Rodent Invasion
Rodents, such as mice and rats, seek shelter in warm and secure places during the colder months. Hospitals, with their temperature-controlled environments and abundant food sources, offer an inviting haven for these creatures. The problem escalates rapidly because rodents reproduce at an astonishing rate. A single rat, just two months old, can give birth to a dozen more rats in a span of six weeks. This exponential growth can turn a seemingly minor rodent issue into a full-blown crisis.
The Pied Piper Effect
The story of the Pied Piper of Hamelin, a legendary rat remover hired by a town to rid it of a rat infestation, may seem like a fairy tale. However, it serves as a poignant reminder of the nuisance these small mammals can create. Hospitals, like the town of Hamelin, need their own "Pied Piper" to combat the rodent menace effectively.
Prevention is Better than Cure
To effectively combat rodent infestations, hospitals must adopt a proactive approach. Here are some key strategies for prevention and control:
Plug the Cracks and Holes: Rodents get into buildings through gaps and cracks in walls, ceilings, and floors. Always seal these gaps to reduce access into the building. Additionally, consider placing mesh on windows to prevent pest intrusion.
Clean Vegetation: Overgrown bushes and vegetation around the building can attract rodents. Regular maintenance and clearing of such areas can reduce rodent entry.
Food Management: Patients and their relatives often bring food and edibles into hospitals in India, and improper disposal forms a major attraction for rodents. Implement strict food management policies in the hospital. Designate proper areas for relatives and staff to have meals, and ensure that dishes are not washed in sinks within the hospital.
Issues Caused by Rodents
The presence of rodents in hospitals is not only a health risk but also a financial burden. These issues can exacerbate the problem:
Infection Risk
Rodents are carriers of diseases and pathogens, elevating the risk of infections among patients, especially those with compromised immune systems. Contaminated surfaces and droppings can transmit harmful bacteria, posing a direct threat to patient well-being.
Damage to Vital Equipment
Rodents' destructive behavior includes chewing through cables, wires, and insulation, potentially crippling essential machines like CathLabs, MRI scanners, and CT scans. This damage results in costly downtime and disrupts patient care.
Financial Burden
The cost of repairing and replacing damaged equipment can be substantial. Moreover, insurance providers may not cover damages caused by rodents, further burdening hospitals financially.
Solutions to Rid Hospitals of Rodents
To address these challenges and maintain a rodent-free environment, hospitals should consider implementing the following strategies:
1. Professional Pest Control: Establish partnerships with professional pest control services (modern Pied Piper) specializing in healthcare environments to conduct regular inspections and respond swiftly to infestations. These experts often use strong essential oil-based repellent sprays to irritate and repel rodents effectively.
2. Seal Entry Points: Identify and seal potential entry points for rodents to prevent their access. Consider using mesh on windows to block potential intrusion points.
3. Proper Waste Management: Implement strict waste management protocols to ensure that food remnants do not attract rodents. Do not leave dustbins unemptied and properly dispose of waste. Avoid washing dishes in sinks within the hospital, designate proper places for relatives and staff to have meals, and prevent water stagnation.
4. Trapping: While these old techniques are still effective, strategic placement of traps in areas of frequent rodent activity increases their effectiveness. Use different types of traps, including snap traps (for rats and mice), containment traps (for humane capture and release), glue traps, and electronic rat traps (which electrocute rodents).
5. Rodenticides: Use rodenticides with caution to avoid accidental poisoning of humans.
6. Education and Awareness: Educate hospital staff about the risks of rodent infestations and how to report signs promptly.
7. Routine Inspections: Regularly inspect vulnerable areas like basements, crawl spaces, and utility rooms to detect rodent activity early.
Conclusion
Rodent infestations in hospitals are not merely inconveniences but complex issues with far-reaching consequences. Hospitals must prioritize preventive measures to protect patients and their financial stability. By implementing professional pest control services, sealing entry points, practicing proper waste management, educating staff, and conducting routine inspections, healthcare facilities can ensure their premises remain rodent-free and safe for patients and staff alike.
The tale of the Pied Piper reminds us that with the right approach, we can overcome this age-old challenge and ensure that our hospitals remain havens of health and healing.
---
This Unlock the Future of Healthcare Management! 🚀🏥🌟
Is managing your hospital, clinic, or lab becoming a daunting task? Experience the ease and efficiency of our cutting-edge Management Software through a personalized demo.