Empowering Healthcare Financial Management with Nice HMS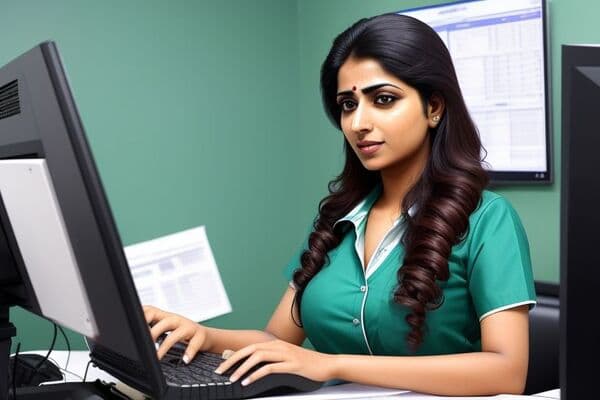 Abstract
Empowering Healthcare Financial Management with Nice HMS" explores how Nice HMS, a hospital management software, optimizes financial processes. This article delves into the platform's versatile voucher system, offering comprehensive features such as Journal, Receipt, Payment, and Contra vouchers, to streamline hospital accounting. Additionally, it introduces the innovative "Estimate for Patients" feature, enhancing transparency and financial clarity. These tools, supported by Management Information System (MIS) reports, empower healthcare providers and patients alike. MIS reports monitor collections, individual patient payments, and cash in hand, while Nice HMS ensures precision in debiting dues to patients or Third-Party Administrators. Ultimately, Nice HMS promotes financial integrity, efficiency, and patient-centric healthcare practices.
In the ever-evolving landscape of healthcare, the efficient management of finances is a critical factor for both healthcare providers and patients. Nice HMS, with its comprehensive suite of features and tools, plays a pivotal role in ensuring that hospital accounting is not just accurate but also transparent and secure. As we've explored in this article, the Nice HMS platform offers a robust system for handling financial transactions, supported by a range of vouchers, an innovative "Estimate for Patients" feature, and an array of Management Information System (MIS) reports.
Types of Vouchers:
Nice HMS employs a standard double-entry accounting system and features four primary voucher categories:
1. Journal Voucher:
1.1. Invoice:
Used to bill patients for healthcare services, with options for inventory tracking and GST calculations.
1.2. Purchase:
Records purchases from vendors, providing insights into inventory and vendor dues.
1.3. Credit Note:
Allows for the reversal of invoices, subject to strict access controls to prevent fraud.
1.4. Debit Note:
Reverses purchases, impacting inventory and GST calculations similarly to credit notes.
2. Receipt Voucher:
Utilized for receiving patient payments, including cash, checks, and digital transactions, and for collecting advances.
3. Payment Voucher:
Supports the disbursement of funds to vendors for services rendered and facilitates refunds to patients for overpayments.
4. Contra Voucher:
Manages internal hospital transactions, including cash transfers between users and the deposit of received digital payments into the bank. This feature streamlines internal financial workflows, ensuring secure and accurate management.
Introducing the "Estimate for Patients" Feature:
In line with our commitment to transparency and efficiency in healthcare management, we've integrated a powerful new feature into our software - the "Estimate for Patients." This feature allows healthcare providers to provide patients with accurate cost estimates for their medical procedures before generating their invoices. Here are the key benefits for both healthcare providers and patients:
Benefits for Healthcare Providers:
1. Pre-Invoice Estimates: You can now provide patients with accurate cost estimates for their medical procedures before invoicing them. This feature empowers you to set clear expectations regarding the financial aspect of their healthcare journey.
2. Avoid Unnecessary Discounts: By sharing cost estimates upfront, you can significantly reduce the likelihood of patients requesting discounts after receiving their invoices. This helps you maintain a more consistent revenue stream.
Benefits for Patients:
1. Cost Clarity: Patients can now have a clear understanding of the anticipated costs associated with their medical treatments. This knowledge allows them to plan their finances accordingly.
2. Third-Party Funding: For patients who rely on third-party funding or insurance, our "Estimate for Patients" feature can assist them in securing the necessary approvals and funds before undergoing any medical procedures. This ensures a smoother and hassle-free process.
MIS Reports in Conjunction with Vouchers and Estimates:
In addition to the voucher system, the "Estimate for Patients" feature, and role-based access controls, Nice HMS offers MIS reports that help monitor and ensure the integrity of financial transactions. These reports include:
1. Daily Collection Report:
This report provides a day-to-day breakdown of cash, digital payments, and check collections, aiding owners in maintaining transparency and tracking the hospital's financial health.
2. Patient-Wise Collection Report:
Hospital owners and administrators can use this report to track individual patient payments on a daily basis. It offers detailed insights into which patients have made payments, the amounts they've paid, and whether these payments correspond to invoices or credit notes generated on the same day.
3. Cash in Hand Report:
This report monitors how much cash each user is currently holding before depositing it into the bank, complementing the Contra vouchers' tracking of cash movements between users.
Tracking Patient and TPA Dues:
Within the MIS reports, Nice HMS enables users to monitor and manage patient and TPA (Third-Party Administrator) dues effectively. When generating invoices, dues can be debited to either the patient or the TPA. Furthermore, Nice HMS maintains balances for each encounter, rather than solely for invoices or patient accounts. This innovative approach allows for the precise distribution of dues to either patients or TPAs, as per the specifics of each encounter, enhancing financial management and transparency.
Conclusion: Empowering Healthcare Financial Management with Nice HMS
In conclusion, Nice HMS has positioned itself as a comprehensive solution for hospital accounting and healthcare management. It ensures that financial integrity is upheld at every stage of the process, upholding industry standards while preventing fraudulent activities. By providing the tools and transparency needed for financial management in healthcare, Nice HMS paves the way for efficient, secure, and patient-centric healthcare practices. It enables healthcare providers to offer cost estimates to patients, enhances the transparency of financial transactions, and streamlines operations to improve patient satisfaction. In doing so, Nice HMS contributes to a more robust and efficient healthcare system.
---
This Unlock the Future of Healthcare Management! 🚀🏥🌟
Is managing your hospital, clinic, or lab becoming a daunting task? Experience the ease and efficiency of our cutting-edge Management Software through a personalized demo.