Revolutionize Your Medical Practice: Embrace HIMS for Effortless Patient Record Management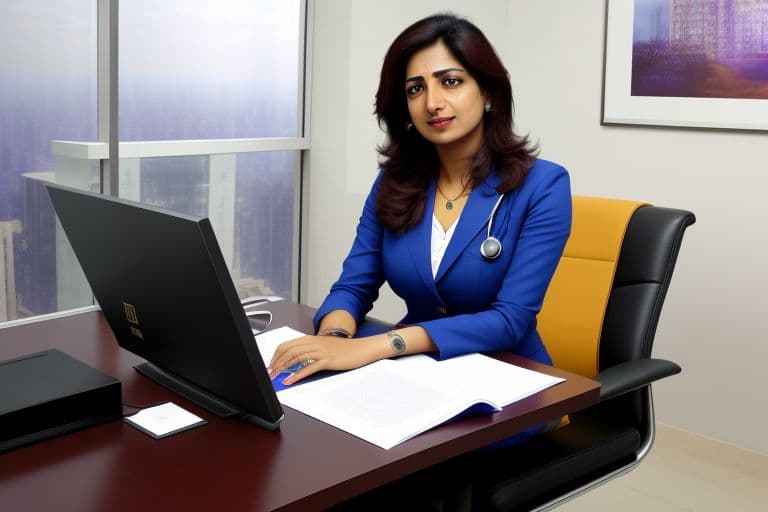 Abstract
In a rapidly advancing healthcare landscape, the transition to digital solutions has become imperative for medical practitioners in India. The National Medical Commission (NMC) mandates the preservation of patient records, requiring OPD records for 3 years, IPD records for 7 years, and MLC records indefinitely. However, the traditional method of maintaining physical records poses challenges for both small clinics and larger healthcare facilities. This blog post delves into the transformative potential of Health Information Management Systems (HIMS), with a focus on the Nice HMS platform. Nice HMS offers a comprehensive solution to the intricacies of record-keeping, enabling doctors to effortlessly digitize patient documents and streamline their practice. By embracing Nice HMS, doctors can not only adhere to ABDM compatibility standards but also enhance operational efficiency and patient care. Key features of Nice HMS highlighted in this blog post include the creation of digital records for both OPD and IPD patients, the ability to scan and upload prescriptions and images, robust reporting capabilities, and a sophisticated billing and accounting module. The abstract encapsulates the essence of the blog post, underlining the importance of transitioning to a digital record-keeping system and the manifold benefits it offers to medical practitioners across India.
Introduction:
In an era driven by digital innovation, it's time for medical practitioners in India to bid farewell to the cumbersome task of storing and managing physical patient documents. The National Medical Commission (NMC) mandates the preservation of patient records, with specific durations ranging from 3 years for OPD to 7 years for IPD and indefinite for MLC cases. The transition to a digital solution is not just convenient; it's a regulatory requirement that can streamline your practice, enhance patient care, and keep you compliant.
The Himalaya of Records:
For years, doctors in India have grappled with the challenge of maintaining patient records. Be it small clinics or sprawling hospitals, the storage of physical documents has posed a significant hurdle. Enter Health Information Management Systems (HIMS), your key to a digital revolution that simplifies record-keeping for OPD, IPD, lab reports, and more.
The Marvels of Nice HMS:
Nice HIMS is your ally in this transformational journey. Here's why every Indian doctor should consider incorporating it into their practice:
Digital Record Creation: Bid adieu to stacks of paper records. Nice HIMS empowers you to create digital records for both OPD and IPD patients, making retrieval and management a breeze.
Prescription and Consultation Digitization: No more handwritten prescriptions! Nice HMS allows you to scan and upload prescriptions and images, aligning with the guidelines set by ABDM and NHA. Stay ahead of the curve by embracing this modern approach.
Compliance Made Easy By adopting Nice HMS, you're aligning with ABDM compatibility standards. This can significantly enhance your practice's reputation and credibility, while also simplifying the documentation process.
Efficient Reporting: Nice HMS features a robust MIS report section that empowers you with insights into daily collections, TPA dues, patient dues, revenue reports, and consultant-wise payment reports. Make informed decisions based on real-time data.
Billing and Accounting Mastery Prevent revenue leakage and billing discrepancies with Nice HMS's comprehensive billing and accounting module. Maintain accurate accounts, prevent billing fraud, and gain better control over your financial health.
Streamlined Operations: From generating digital prescriptions to crafting OPD consultation reports, lab reports, and discharge summaries, Nice HMS offers a holistic platform that optimizes your operations and saves time.
Conclusion:
The winds of change are sweeping through the Indian healthcare landscape. Nice HIMS offers a lifeline to doctors who wish to break free from the shackles of physical record-keeping. Embrace the power of digitalization to effortlessly manage patient records, enhance compliance, improve patient care, and elevate your practice's efficiency. Join the movement and embark on a journey toward a future where patient records are secure, accessible, and seamlessly integrated into your medical practice. Step into the world of Nice HMS and revolutionize the way you manage patient information in India.
---
This Unlock the Future of Healthcare Management! 🚀🏥🌟
Is managing your hospital, clinic, or lab becoming a daunting task? Experience the ease and efficiency of our cutting-edge Management Software through a personalized demo.