Simplify Prescription Management: Experience Effortless Digital Prescriptions with Nice HMS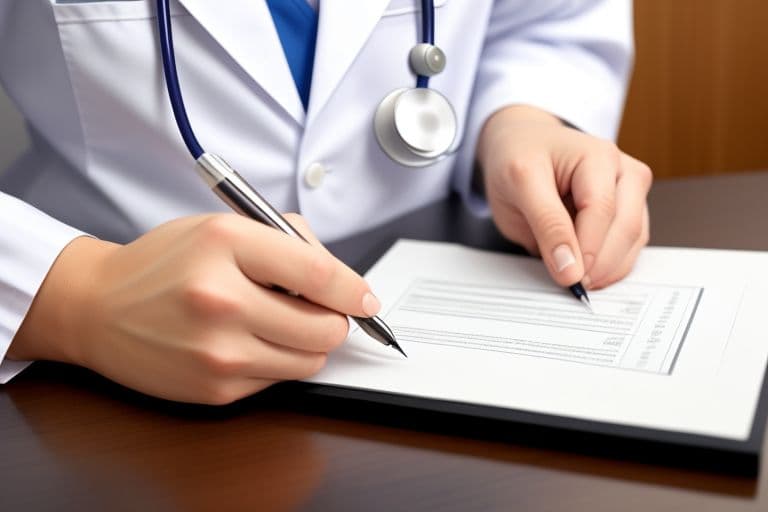 Abstract
In a realm where healthcare meets technology, Nice HMS emerges as a revolutionary solution, turning the intricacies of prescription management into a breeze. This article delves into the world of digital prescription management with Nice HMS, a platform that defies conventional perceptions and streamlines the process for doctors and patients alike. Explore the ABDM triple milestone certification, the precision of digital prescriptions, and the power to provide timely care, all while embracing the convenience of digital healthcare innovation. Join us on a journey to witness how Nice HMS redefines prescription management, making it not just easy, but profoundly efficient.
In a world where technology is advancing at an unprecedented pace, the healthcare industry has not been left behind. Nice HMS, a cutting-edge web application, has shattered the common perception that digitizing prescriptions would require more effort. Instead, it has brought forth an innovative solution that empowers doctors to seamlessly transition into the digital realm when it comes to prescription management. The result? Prescription management has never been easier.
Revolutionizing Doctor-Patient Interactions
Nice HMS is more than just a web application; it's a game-changer for doctors and patients alike. Traditionally, the idea of going digital with prescriptions might have seemed like a daunting task. However, Nice HMS has simplified this process to the point where doctors can send digital prescriptions with unparalleled ease. This feature is particularly beneficial during follow-up consultations when reports need to be shared. With Nice HMS, doctors can provide digital prescriptions even on-the-go through mobile devices. No longer do patients have to wait for their reports to reach the doctor after leaving the clinic; Nice HMS enables doctors to send prescriptions online, ensuring timely and efficient healthcare.
ABDM Triple Milestone Certification: Elevating Healthcare Efficiency
Nice HMS doesn't just stop at making prescription management digital – it takes it a step further by being ABDM triple milestone certified. This means that patient records can seamlessly and securely be transferred to apps like Paytm and other platforms. Such integration proves incredibly helpful for patients, allowing them to maintain their longitudinal healthcare records effortlessly. The convenience of having one's medical history integrated into widely used applications brings healthcare management into the modern age.
Precision and Efficiency Through Digital Prescriptions
One of the key advantages of Nice HMS's prescription management system lies in its ability to minimize errors and streamline the prescription process. Digital prescriptions are well-written and legible, reducing the chances of misinterpretation. The prescription model within Nice HMS is intelligently designed; doctors can fill the medication table with a single click, and the application automatically populates additional instructions for taking the medication, such as oral or IV administration, frequency, and duration of medicine from a master database. This feature significantly alleviates the burden on doctors, allowing them to focus more on patient care and less on administrative tasks.
Empowering Revisiting Patients
For patients requiring ongoing medical attention, the cloning prescription module in Nice HMS proves invaluable. Oftentimes, returning patients need prescriptions that are similar to those previously provided. With the cloning prescription feature, doctors can quickly replicate previous prescriptions, making the process efficient and accurate. This not only saves time but also ensures consistency in patient care.
Conclusion
Nice HMS has brought about a remarkable transformation in the realm of prescription management. Contrary to common perceptions, digitizing prescriptions has become effortlessly achievable. With its user-friendly interface, ABDM triple milestone certification, and precision-focused prescription model, Nice HMS is propelling healthcare into the digital age while enhancing patient care and doctor efficiency. Say goodbye to traditional prescription management challenges – Nice HMS is here to make prescription management easy, efficient, and effective.
---
This Unlock the Future of Healthcare Management! 🚀🏥🌟
Is managing your hospital, clinic, or lab becoming a daunting task? Experience the ease and efficiency of our cutting-edge Management Software through a personalized demo.