Enhancing Patient Referrals: A Guide with Nice HMS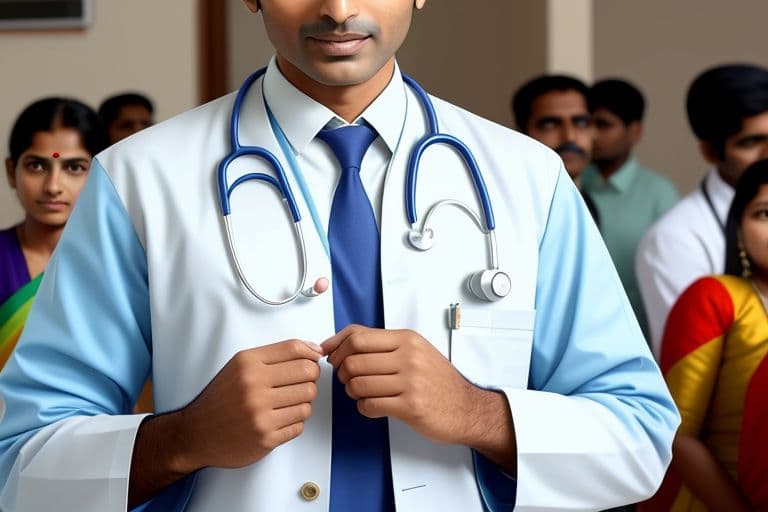 Abstract
In the dynamic landscape of healthcare management, maximizing patient referrals stands as a key pillar for delivering seamless and effective patient care. Drawing from first-hand experience managing two distinct hospitals – one with 150 beds and the other with 25 beds, both boasting a comprehensive panel of consultants – we delve into the intricacies of patient referral enhancement. In this article, we explore actionable strategies for bolstering patient referrals, all viewed through the lens of Nice HMS, a comprehensive Hospital Management System. From harnessing the power of existing clients to optimizing outreach camps and town visits, we navigate the avenues of healthcare marketing and relationship building. Coupled with insights on creating a robust marketing team, implementing a patient referral tracker, and nurturing respectful relationships with referring doctors, this article serves as a guide to elevating patient referrals and fostering lasting partnerships in the healthcare ecosystem.
Introduction
In the realm of healthcare management, optimizing patient referrals is a crucial component for providing seamless and effective patient care. Drawing from personal experience managing two distinct hospitals – one with 150 beds and another with 25 beds – including more than 32 in-house consultants, I have witnessed the nuances that influence patient referrals. This article delves into strategies to elevate patient referrals through the lens of Nice HMS, our comprehensive Hospital Management System.
1. Leveraging Referrals from Existing Clients
Acquiring new customers is undoubtedly more challenging than nurturing existing relationships, and this holds particularly true in the healthcare sector. In the face of escalating competition, focusing on existing clients becomes imperative. The patient experience, from the moment they enter the hospital to their discharge, plays a pivotal role. Efficiently managing patient waiting times, registration processes, appointment scheduling, and providing clear follow-up instructions can significantly enhance patient satisfaction and loyalty. Satisfied clients are more likely to recommend your services, forming a substantial foundation for patient referrals.
2. Harnessing Referrals from Outreach Camps
Organizing health camps remains a timeless technique, especially in rural areas where identifying patients in need of intervention is crucial. By detecting patients requiring specialized care and facilitating their transfer to your hospital, you can capitalize on government healthcare schemes like PM-JAY. Utilizing this approach strategically can significantly boost patient referrals and your hospital's reputation.
3. Extending Services through Weekly Town Visits
Establishing a presence in nearby towns offers an exceptional opportunity to cater to underserved populations. By providing essential medical services in peripheral areas, you can foster relationships with local healthcare providers, clinics, and nursing homes. This outreach not only expands your patient base but also nurtures collaborations for mutual referrals.
4. Building a Robust Marketing Team
Investing in a dedicated marketing team is essential, especially as your hospital introduces new services. Brochures are valuable tools for showcasing your hospital's capabilities to peripheral doctors who may not be aware of the full range of services you offer. Nice HMS offers a module to monitor your marketing team's daily activities efficiently, ensuring seamless coordination and follow-ups.
5. Implementing a Patient Referral Tracker
Central to an effective referral strategy is a patient referral tracker. Your marketing team should be able to trace the referral source – whether from a specific doctor or clinic – and maintain logs throughout the patient's journey, from referral acknowledgment to post-discharge. Nice HMS provides a module to manage this process seamlessly.
6. Respecting Referring Doctors
Acknowledge and respect the efforts of referring doctors who have provided initial care. Understand the limitations they might have faced and build upon their knowledge. A collaborative approach fosters goodwill and promotes ongoing referrals.
Conclusion
Improving patient referrals demands a strategic approach that encompasses various touchpoints within healthcare management. With Nice HMS as your ally, you can seamlessly streamline your referral process, enhance patient experiences, and foster relationships with referring doctors and institutions. By consistently optimizing these aspects, you create a network that benefits patients and healthcare providers alike, thereby elevating the standards of patient care.
---
This Unlock the Future of Healthcare Management! 🚀🏥🌟
Is managing your hospital, clinic, or lab becoming a daunting task? Experience the ease and efficiency of our cutting-edge Management Software through a personalized demo.