Unlocking the Potential of Nice HMS Beyond Ayushman Bharat Scheme: A Comprehensive Healthcare Solution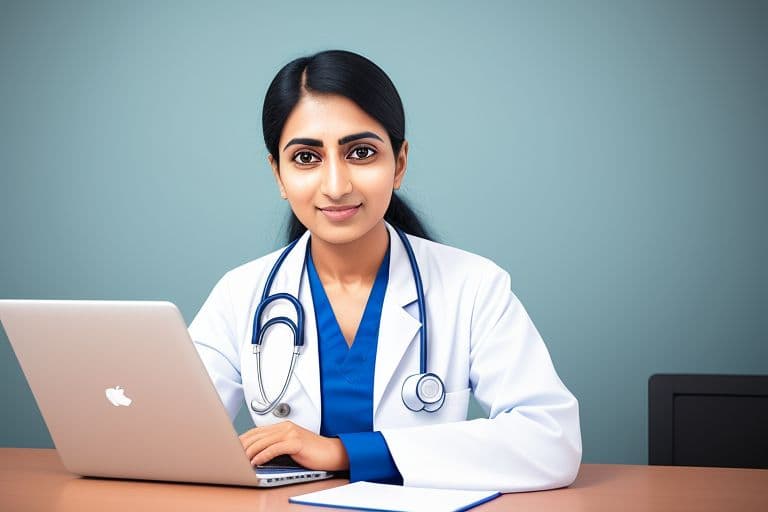 Abstract
Discover how Nice HMS transcends its recognition as an Ayushman Bharat Scheme tool and emerges as a robust Healthcare Information Management System (HIMS). This blog post delves into the essence of the Ayushman Bharat Digital Mission (ABDM), outlining its significance beyond being just a scheme. We elucidate the capabilities of Nice HMS, from EMR and billing to lab integration, and emphasize its compatibility with multiple healthcare frameworks. Furthermore, we shed light on how Nice HMS empowers healthcare professionals with longitudinal patient records, ensuring comprehensive and informed care. As we navigate through the dynamics of healthcare innovation, Nice HMS stands as a beacon of comprehensive healthcare management, defying limitations and championing transformative patient care
In the ever-evolving landscape of healthcare, technology plays a pivotal role in transforming patient care and streamlining administrative processes. At Nice HMS, we take immense pride in our achievement of obtaining triple milestone certification from the National Health Authority (NHA) for our software under the Ayushman Bharat Digital Mission (ABDM). Our software, which is more than just a tool for the Ayushman Bharat Scheme, has proven to be a game-changer in the healthcare sector.
Understanding ABDM Beyond the Scheme
The Ayushman Bharat Digital Mission (ABDM) has transcended beyond being just a government scheme; it has become a comprehensive ecosystem revolutionizing healthcare data management and patient care. It aims to create a digital health infrastructure that unifies health records, making them accessible to both healthcare providers and patients. Our Nice HMS has seamlessly integrated with this mission, aligning with ABDM's guidelines and standards to deliver an exceptional healthcare management experience.
Nice HMS: Your Gateway to Comprehensive Healthcare Management
Contrary to the common misconception that Nice HMS is exclusively tailored for the Ayushman Bharat Scheme, our software is a full-fledged Hospital Information Management System (HIMS) catering to diverse healthcare needs. It's not just limited to ABDM; Nice HMS extends its capabilities to serve routine patients, irrespective of whether they are part of government schemes or not.
Our comprehensive solution encompasses:
1. EMR (Electronic Medical Records): Streamline patient data storage, retrieval, and sharing securely.
2. Billing and Accounting: Efficiently manage financial aspects while adhering to standardized protocols.
3. Appointments: Seamlessly schedule and manage patient appointments, enhancing patient experience.
4. Lab and Diagnostics: Integrate diagnostic data for better-informed decisions.
5. Pharmacy: Manage prescriptions and medication efficiently.
Unlocking the Potential: Beyond ABDM Compatibility
Nice HMS goes beyond being just ABDM-compatible. It's designed to cater to various healthcare entities, including private clinics, labs, and institutions. Our software supports various Third-Party Administrators (TPAs) like Vidal Healthcare and Medi Assist, government schemes such as ESI, CGHS, ECHS, and more. As the government increasingly emphasizes ABDM-compatibility for scheme users, Nice HMS ensures you're ahead of the curve.
Empowering Longitudinal Patient Records
In the ABDM ecosystem, patient data is stored at its point of origin, ensuring data security and privacy. NHA doesn't store the data itself; instead, it mandates that data remains accessible in a standardized format for patients whenever they require it. Additionally, if healthcare facilities are linked, patient data can be shared with consent. This integration of patient data is a pivotal milestone in enhancing patient care. It equips healthcare professionals with a patient's complete medical history, which is often instrumental in making accurate diagnoses and informed decisions.
Conclusion
Nice HMS is more than just a software; it's a transformational tool that bridges the gap between modern healthcare and digital innovation. With triple milestone certification from NHA, we have proven our commitment to adhering to the highest standards of healthcare data management. We encourage our existing and potential clients to look beyond the misconceptions, explore the depth of our solutions, and embrace the power of Nice HMS in delivering comprehensive and holistic patient care.
Join us in the journey of revolutionizing healthcare administration and patient management with Nice HMS. Together, we can create a healthier, digitally connected future for all.
---
This Unlock the Future of Healthcare Management! 🚀🏥🌟
Is managing your hospital, clinic, or lab becoming a daunting task? Experience the ease and efficiency of our cutting-edge Management Software through a personalized demo.