11 Strategies for Building a Successful Medical Practice in India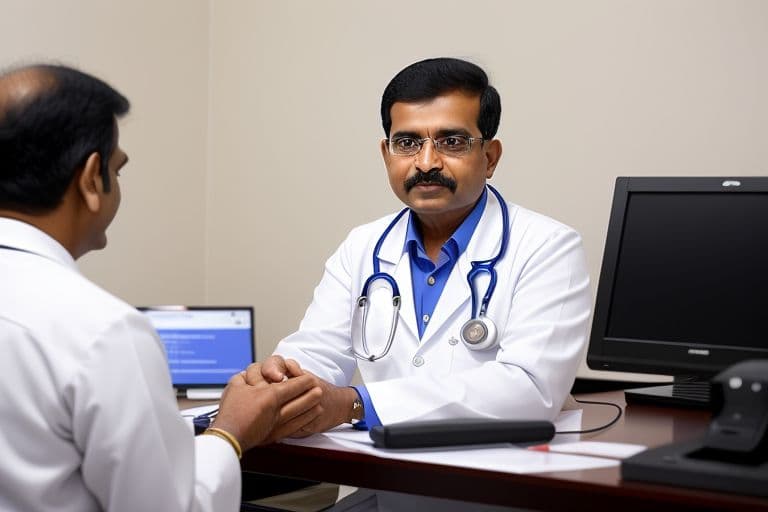 Abstract
Establishing a successful medical practice in India's competitive healthcare landscape demands a strategic approach. This article outlines eleven effective strategies for young medical professionals to navigate challenges and build thriving practices. From embracing collaboration and leveraging technology to prioritizing patient satisfaction and maintaining professionalism, these strategies provide a comprehensive guide to creating a sustainable and patient-centric practice. The evolving healthcare ecosystem requires adaptability and innovation, and these strategies serve as essential tools for establishing and sustaining a successful medical career.
Introduction:
In the dynamic and competitive landscape of medical practice in India, establishing a sustainable private practice requires innovative strategies to navigate challenges while seizing opportunities. The proliferation of specialists and the emergence of corporate hospitals in urban areas have transformed the healthcare ecosystem. This blog post outlines a comprehensive guide of eleven effective strategies to build a thriving medical practice in India.
1. Embrace Group Practice:
Opt for a collaborative approach by joining a group practice or establishing a polyclinic. Shared resources and cross-referrals not only reduce operational costs but also broaden your patient reach. Collaboration fosters an environment of shared knowledge and expertise, ultimately benefiting patient care.
2. Enhance Availability:
Maintaining consistent clinic hours and effective communication of your schedule is crucial. Ensuring availability during patients' moments of need enhances the doctor-patient relationship. Patients are more likely to stay loyal when they find you accessible and responsive.
3. Choose a Strategic Location:
Select a location that is easily accessible by road and offers ample parking space. In congested Indian cities, convenient parking greatly influences patients' decisions to visit your practice. A well-located clinic not only attracts patients but also contributes to their overall satisfaction.
4. Leverage Technology:
Transition from handwritten prescriptions and reports to Electronic Medical Record (EMR) systems like Nice HMS. Digital prescriptions and reports enhance your professionalism and streamline record-keeping. This efficiency translates to better patient care and improved practice management.
5. Employ Skilled Assistants:
Having skilled assistants, like nurses, present during patient consultations enhances the patient experience. Their support allows you to focus on medical aspects, while patients feel more cared for. Collaborative care with skilled assistants boosts patient confidence and trust.
6. Expand Your Reach:
Specialists can explore opportunities in nearby towns by collaborating with local nursing homes. This extends your patient base and establishes you as a valuable resource in areas with limited medical expertise. Such collaborations can lead to referrals and build your reputation.
7. Continuous Skill Enhancement:
Staying updated with the latest medical advancements is essential. Invest in skill enhancement through workshops, conferences, and training programs. Being proactive in adapting to new techniques positions you as a progressive practitioner dedicated to offering the best care.
8. Collaborate with Specialized Facilities:
For specialties involving emergencies or complex procedures, partnerships with specialized hospitals are beneficial. These collaborations ensure seamless patient care and reinforce your image as a reliable medical practitioner.
9. Streamlined Appointments:
Efficient appointment management is critical, regardless of patient volume. Digital appointment systems offer convenience to patients, reduce waiting times, and align with the Universal Health Interface (UHI) initiative. Choose compliant software like Nice HMS to prepare for future healthcare transformations.
10. Prioritizing Patient Satisfaction:
Creating a positive patient experience leads to patient loyalty and word-of-mouth referrals, which are invaluable in growing your practice. Empathetic communication, clear explanations, and personalized care contribute to patient satisfaction.
11. Refrain from Negative Comments:
Avoid making negative comments about other treatments or practitioners. Negative comments can backfire and harm your reputation more than your competitors. Maintain a professional demeanor and focus on the strengths of your own practice.
Conclusion:
Building a successful medical practice in India's competitive healthcare landscape demands a holistic approach. By integrating these eleven strategies - from collaboration and technological integration to patient-centric practices, streamlined appointments, and maintaining professionalism - medical professionals can navigate challenges and create thriving practices. The evolving healthcare field requires adaptability and innovation, and these strategies serve as cornerstones for establishing and sustaining a successful medical practice.
---
This Unlock the Future of Healthcare Management! 🚀🏥🌟
Is managing your hospital, clinic, or lab becoming a daunting task? Experience the ease and efficiency of our cutting-edge Management Software through a personalized demo.