Beyond Numbers: The Art of Enhancing Patient Satisfaction in Healthcare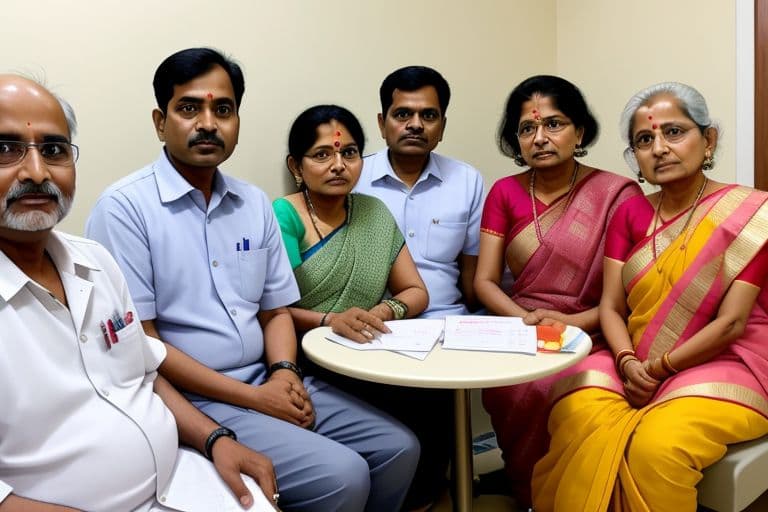 Abstract
In the realm of healthcare, patient satisfaction is paramount. However, conventional methods, like numeric satisfaction scores, often fall short of capturing the nuances of patient experiences. This blog explores the vital components of patient satisfaction: evaluation and implementation. While numerical scales offer simplicity, they may lack depth and context. Qualitative assessments, such as in-depth interviews, focus groups, and participant observation, provide a more holistic understanding of patient contentment. These methods uncover hidden challenges and encourage candid conversations. By embracing qualitative insights, healthcare institutions can revolutionize patient satisfaction, addressing concealed issues and fostering a patient-centered culture. This transformative journey goes beyond numbers, capturing the essence of patient experiences.
Introduction:
Patient satisfaction is the bedrock of healthcare excellence. The reputation and progress of any healthcare institution are intrinsically linked to the happiness and contentment of the individuals it serves. However, the conventional methods used to assess patient satisfaction, often relying on a simplistic 1 to 10 satisfaction scale, frequently fall short of capturing the full spectrum of patient experiences. Patients often keep their unspoken thoughts and emotions hidden, making them challenging to quantify. In this blog, we embark on a journey into the dual dimensions of patient satisfaction: evaluation and implementation. We will explore the imperative of adopting a qualitative approach to unravel the essence of patient experiences and understand how it can be harnessed to elevate the standards of healthcare services.
Going Beyond the Scores: The Limitations of Quantitative Measures:
Before we dive into the realm of qualitative assessment, it's crucial to acknowledge the fundamental limitations of traditional quantitative methods. Numerical scores, while convenient, can often lack depth. Patients may assign scores without fully comprehending the significance of each digit, leading to skewed data that obscures a comprehensive view of patient satisfaction. Moreover, these scores often lack the context needed to take meaningful actions, rendering them less actionable.
The Imperative of Qualitative Assessment:
To gain a true understanding of patient satisfaction, we must move beyond mere numbers. Qualitative assessments illuminate the intricate details of patient experiences, unearthing concealed issues that quantitative surveys may never unveil. Qualitative assessments open the door to candid conversations, revealing the nuances of patient contentment. While these methods may present certain challenges, they are essential for gaining holistic insights.
There are three primary qualitative assessment techniques:
1. In-Depth Analysis:
- In-depth analysis involves confidential one-on-one interactions between investigators and patients.
- This method allows patients to candidly share their experiences, uncovering both positive and negative aspects of their healthcare journey.
- Hospitals can utilize insights from these interactions not only for improvement but also for marketing, with patient consent and privacy considerations.
2. Focus Group Discussions:
- Focus group discussions bring together patients with similar characteristics or experiences, facilitating dynamic group conversations.
- This approach is invaluable for unearthing robust issues that may not surface in one-on-one interviews, fostering innovation and mutual support among patients.
- Hospitals can leverage these discussions for improvement initiatives, always with utmost respect for patient privacy.
3. Participant Observation:
- Participant observation involves patients and hospital employees engaging in discussions about their experiences.
- This collaborative approach encourages the identification of challenges from both perspectives, fostering a sense of shared responsibility.
- Hospitals can monitor and analyze these discussions to pinpoint areas for improvement and collaboration.
Beyond the Techniques:
These interactive methods create bonds between patients, hospital staff, management, marketing teams, and consultants. This increased interaction can enhance the hospital's online reputation, improve reviews, and lead to positive word-of-mouth publicity from satisfied patients. It's important to note that during these interactions, unexpected issues may surface, and hospitals should address them promptly, providing feedback to concerned patients. This completes the cycle, reinforcing patients' sense of being heard and valued, which can enhance their future association with the hospital.
Conclusion: Embracing Qualitative Insights for Patient-Centered Excellence:
In conclusion, patient satisfaction extends far beyond numerical scores. A qualitative approach is indispensable for unearthing hidden nuances, addressing concealed challenges, and fostering patient-centered excellence. Hospitals must navigate the intricacies of these methods with care, respecting patient privacy and ethical considerations. By embracing qualitative insights, healthcare institutions can embark on a transformative journey toward patient satisfaction that transcends numbers and authentically captures the essence of patient experiences.
---
This Unlock the Future of Healthcare Management! 🚀🏥🌟
Is managing your hospital, clinic, or lab becoming a daunting task? Experience the ease and efficiency of our cutting-edge Management Software through a personalized demo.