The Benefits of Mobile-Friendly HIMS for Nurses: Nice HMS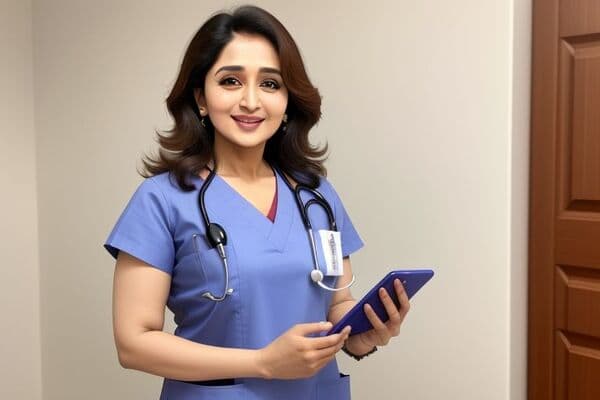 Abstract
Mobile-friendly Healthcare Information Management Systems (HIMS) like Nice HMS are revolutionizing nursing care by offering enhanced mobility, real-time data access, and improved accuracy in patient record-keeping. Nurses, often on the move, can efficiently manage daily tasks and book appointments, providing a more personalized approach. These systems bolster data security, facilitate collaboration, and enhance medication management, ultimately leading to improved patient engagement and better time efficiency. Additionally, mobile HIMS enable remote monitoring and data analytics for informed decision-making. Embracing mobile technology empowers nurses to deliver high-quality, individualized care, transforming the future of healthcare. Nice HMS and similar solutions are reshaping the nursing profession by making it more mobile and efficient.
Introduction
Undoubtedly, the role of nurses in patient care cannot be understated, and their responsibility in documenting patient notes is equally crucial. In many healthcare settings, such as nursing homes, the nursing station may be limited in space, and investing in computers and network maintenance can come with increased expenses. Fortunately, there's a more efficient solution that leverages the power of mobile technology – Nice HMS.
Efficient Daily Work with Mobile Technology
Nice HMS allows nurses to efficiently collect patient reports, request investigations, and manage their daily work using mobile devices, most notably their smartphones. This streamlined approach offers significant advantages, making the management of patient data more efficient and accessible.
Patient Appointment Management
One key feature of Nice HMS is the ability for nurses to book appointments through the mobile application. The Patient Relationship Management (PRM) console within Nice HMS assists them in tracking patient appointments. This feature significantly contributes to increasing patient inflow. Nurses, who are intimately familiar with the patients they assist and understand their specific needs, can now manage appointments more effectively. This personalized approach stands in stark contrast to the generic assistance provided by a central help desk.
Mobile Flexibility in Nursing
As anyone in the healthcare field knows, nurses are often on the move, constantly attending to patients and rarely tied to a stationary location.
Other Advantages of Mobile-Friendly HIMS
1. Enhanced Mobility:
As mentioned, nurses are rarely confined to a desk or station. Mobile HIMS empowers them to access and update patient information from anywhere within the healthcare facility. This means less time wasted on paperwork and more time spent with patients.
2. Real-Time Data:
Mobile HIMS ensures that nurses have access to the most up-to-date patient records. This real-time data is essential for making informed decisions and providing the best possible care.
3. Improved Accuracy:
With mobile HIMS, the chances of error due to manual record-keeping are significantly reduced. The system's automation and data validation features help nurses maintain accurate and consistent records.
4. Secure Data Handling:
Data security is a top priority in healthcare. Mobile HIMS solutions are designed with robust security measures to protect sensitive patient information.
5. Collaboration and Communication:
Nice HMS facilitates seamless communication among healthcare professionals. Nurses can share patient data and collaborate with physicians and other team members more efficiently.
6. Medication Management:
Mobile HIMS can assist nurses in managing medications, including dose administration, timing, and patient history. This reduces the risk of medication errors and enhances patient safety.
7. Patient Engagement:
With mobile HIMS, nurses can engage with patients more effectively. They can show patients their records, discuss treatment plans, and answer questions right at the bedside.
8. Time Efficiency:
By reducing paperwork and administrative tasks, mobile HIMS allows nurses to focus more on patient care. This, in turn, enhances the overall patient experience.
9. Remote Monitoring:
In some cases, nurses may need to monitor patients remotely. Mobile HIMS can enable remote patient monitoring, ensuring continuous care even when the nurse is not physically present.
10. Data Analytics:
Mobile HIMS collects vast amounts of data that can be analyzed to identify trends, improve care practices, and support evidence-based decision-making.
Conclusion
In this blog post, we explored the benefits of mobile-friendly HIMS systems like Nice HMS for nurses. We've seen how these systems enhance efficiency, improve patient care, and contribute to the overall success of healthcare facilities. The ability for nurses to manage daily tasks, book appointments, and stay mobile while delivering individualized care is a game-changer.
By embracing mobile technology, healthcare facilities can empower their nursing staff to be more productive and provide the high-quality, personalized care that patients deserve. The future of nursing care is undoubtedly more mobile and efficient, thanks to solutions like Nice HMS. Stay tuned for more insights and practical examples of how technology is transforming the nursing profession.
---
This Unlock the Future of Healthcare Management! 🚀🏥🌟
Is managing your hospital, clinic, or lab becoming a daunting task? Experience the ease and efficiency of our cutting-edge Management Software through a personalized demo.