Points to Consider Before Buying High-End Machines in Healthcare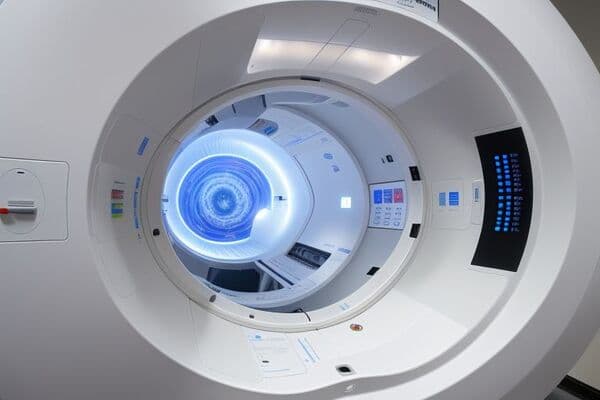 Abstract
Amidst the intricacies of healthcare equipment procurement, Indian hospitals face challenging decisions that significantly impact their financial stability and the quality of patient care. These choices involve selecting between new and refurbished machinery, deciding on domestically manufactured or imported equipment, and weighing the merits of Annual Maintenance Contracts (AMCs) against Comprehensive Maintenance Contracts (CMCs). Factors such as the importance of the asset, budget constraints, equipment age, maintenance requirements, and regulatory compliance play a pivotal role in guiding these decisions. Achieving a delicate balance between cost-effectiveness and maintaining exceptional patient care standards is of paramount importance. These decisions shape the trajectory of healthcare facilities in an evolving landscape, ensuring reliable medical equipment and the delivery of top-tier patient care.
Introduction:
Procuring high-end medical equipment such as MRI machines, CT scans, and Cath labs for hospitals is a substantial challenge. The importance of state-of-the-art medical equipment in healthcare cannot be overstated. These advanced devices empower healthcare professionals to deliver superior care to their patients. However, the challenge extends beyond the acquisition of these assets; it lies in their optimal maintenance. This is a pressing concern for hospitals across India, prompting a closer examination of the available options for asset maintenance.
The Intersection of Healthcare and Government Schemes:
Indian hospitals play a crucial role in catering to underprivileged patients, supported by government schemes like PM-Jay and other converging government initiatives. India boasts the largest scheme coverage on the planet, and private healthcare is an integral part of this. Further, our national vision of universal health coverage cannot be fulfilled without the participation of private players.
Balancing Act: ROI and Operational Costs:
Increasing competition is forcing hospitals to make conscious decisions as return on investment (ROI) becomes increasingly difficult to achieve. At times, hospitals feel that they are working primarily to pay off EMI or CMC costs associated with their machines.
In light of these factors, hospitals must carefully consider several key aspects, including:
New Equipment vs. Refurbished Machines:
A critical decision in this regard is whether to invest in new equipment or opt for refurbished machines. Refurbished machines often come at a fraction of the cost, usually less than 50% of new ones. The choice between an AMC (Annual Maintenance Contract) or CMC (Comprehensive Maintenance Contract) further adds complexity to this decision. AMCs typically range from 3% to 4% of the machine's cost, while CMCs can be as high as 7% to 10%. So, if you buy a machine at a high cost, you have to pay more for AMC or CMC, whichever you choose.
Upfront Cost vs. Extended Warranty:
It's worth noting that new machines often come with warranties ranging from 1 to 5 years. However, this warranty period may not mean freedom from costs. The upfront cost to buy the machines is usually higher when extended warranty is opted for by the buyer. Thus, EMIs go up, washing out the benefit of CMC or AMC. This means EMIs function similarly to CMC fees. Hospitals are never entirely free from the cost of maintenance. Additionally, while changing machines frequently might seem like a solution, factors such as rupee devaluation and the higher cost of newer, technologically advanced models make this approach less feasible, especially for hospitals treating scheme patients who struggle to cover the costs of highly priced new machines.
Refurbished machines, while cost-effective, are not devoid of warranties. Many come with warranties ranging from 1 to 3 years. Some original equipment manufacturers (OEMs) also sell refurbished machines, although at a higher cost than those offered by third-party vendors. Many times, when refurb machines are sold by OEMs, the cost is only slightly less than that of new machines, and they often don't provide extended warranties. This can make them a less attractive choice.
Unlike the OEMs, third-party vendors do sell refurb machines in India. However, no matter how robust the legal documentation is, they often remain only on paper and have minimal real-world impact. More importantly, the trustworthiness and reputation of third-party vendors matter the most in practice. Some reputable third-party dealers do provide excellent service, but you are at their mercy. Choose carefully in this regard.
Indian Machines vs. Imported Machines:
Opting for imported machines means paying in dollars while earning in rupees, with a factor difference of 80 times. Most top hospitals with high workloads still use imported machines, and Indian machines are not being underused either. However, mid-size hospitals in India are increasingly opting for Indian machines instead of expensive imported ones.
In India, we still depend on foreign machines like CT, MRI, and Cathlab most often, which might be influenced by a colonial mindset. It's not to understate that Indian health tech companies are doing a great job in developing Indian machines, but they do suffer from a lack of reputation and marketing capability compared to international brands. Some consultants express concerns about the durability of Indian machines. If your workload is less, opting for Indian machines instead of expensive imported ones might be a wise choice.
CMC vs. AMC: Maintenance Contracts
Choosing the right third-party vendor for refurbished machines can be a challenging task. Ensuring that the promises on paper align with real-world performance is crucial, as a malfunctioning machine can severely impact hospital revenue. Therefore, exercising extreme caution when selecting third-party vendors is imperative, and after-sales service should be a primary consideration.
Annual Maintenance Contract (AMC):
AMCs are a preferred choice among healthcare facilities seeking to manage asset maintenance. They typically encompass fundamental maintenance services, including routine inspections, preventive maintenance, and basic repairs. AMCs are often favored for their budget-friendly nature, making them an attractive option for hospitals with limited financial resources. However, it's essential to note that the coverage provided by AMCs may fall short for critical medical equipment, potentially leading to downtime or incurring additional, uncovered repair costs.
Comprehensive Maintenance Contract (CMC):
In contrast, CMCs offer a comprehensive approach to healthcare asset maintenance. They go beyond routine tasks, covering major repairs, parts replacement, and even equipment replacement when necessary. While CMCs tend to be pricier compared to AMCs, they provide hospitals with peace of mind, ensuring that their critical assets remain operational and dependable.
Factors to Consider When Choosing Between AMC and CMC
1. Asset Criticality: Assess the importance of the assets you're maintaining. For critical and life-saving equipment, a CMC may be the preferred choice to minimize downtime and ensure consistent performance.
2. Budget Constraints: Evaluate your budget and financial capabilities. Although CMCs offer comprehensive coverage, they come at a higher cost. Determine whether the additional coverage justifies the asset's importance and potential downtime costs.
3. Equipment Age: The age and condition of the equipment should influence your decision. Older equipment may benefit from a CMC due to its vulnerability to breakdowns, while newer equipment may be sufficiently served by an AMC for routine maintenance.
4. Maintenance Requirements: Consider the specific maintenance needs of your healthcare assets. Some devices may require more extensive coverage due to their complexity or vulnerability to issues.
5. Regulatory Compliance: Ensure that your chosen maintenance contract aligns with healthcare regulations and standards applicable in India.
Conclusion
In the complex landscape of healthcare equipment procurement and maintenance, hospitals in India face significant decisions that impact both their financial well-being and the quality of patient care. The choices between new or refurbished machines, Indian or imported equipment, and Annual Maintenance Contracts (AMCs) or Comprehensive Maintenance Contracts (CMCs) require careful consideration. These decisions should be guided by factors such as asset criticality, budget constraints, equipment age, maintenance requirements, and regulatory compliance.
Ultimately, hospitals must strike a balance between cost-efficiency and maintaining the highest standards of patient care. The healthcare industry is rapidly evolving, and making well-informed decisions today is crucial for the long-term success of healthcare facilities. By navigating these decisions thoughtfully, hospitals can ensure that their medical equipment remains reliable and operational, thus contributing to the overall well-being of their patients and the healthcare system as a whole.
---
This Unlock the Future of Healthcare Management! 🚀🏥🌟
Is managing your hospital, clinic, or lab becoming a daunting task? Experience the ease and efficiency of our cutting-edge Management Software through a personalized demo.