Dealing with Angry Patients in Healthcare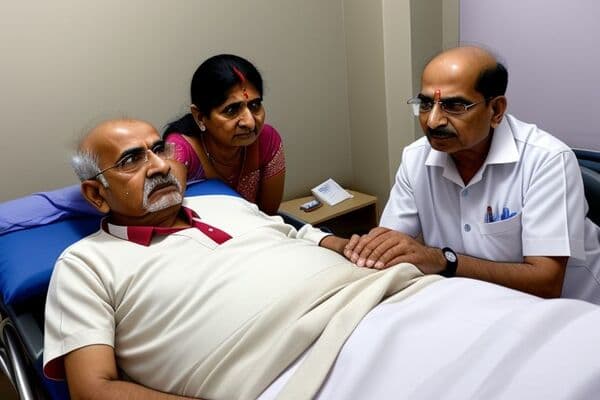 Abstract
Dealing with the anger of patients and their loved ones is an indispensable facet of healthcare. Whether triggered by service-related issues, complications, unrealistic expectations, or financial concerns, effectively managing patient anger is vital to uphold the reputation and integrity of healthcare facilities. To navigate these challenging situations, healthcare providers must adhere to a set of fundamental principles: identifying the root cause of anger, acknowledging the patient's perspective, encouraging collaborative problem-solving, maintaining empathy and composure, offering sincere apologies when warranted, involving higher authorities when necessary, documenting incidents comprehensively, and following up to ensure patient satisfaction. These principles, when applied judiciously, transform moments of tension into opportunities for trust-building and the delivery of patient-centered care, ultimately defining excellence in medical practice.
Dealing with angry patients or their relatives is an unavoidable aspect of medical practice. While the reasons for their anger can vary, effectively managing these situations is essential to maintain the reputation and well-being of your healthcare facility. Patients and their families may express anger due to issues with service, complications, unrealistic expectations, financial concerns, or the behavior of others. In this blog post, we will delve into strategies for handling the anger of patients and their loved ones, covering general principles and specific scenarios.
General Principles for Handling Angry Patients
1. Identifying the Root Cause of Anger
The first step in managing an angry patient is understanding the source of their frustration. Allowing them to express their concerns without interruption can be a valuable release for them.
2. Acknowledging Their Perspective
After the patient or their family has voiced their grievances, demonstrate that you've heard and understood their point of view. Acknowledging their concerns helps diffuse tension and conveys respect.
3. Encouraging Collaborative Problem-Solving
Engage the patient or their family in finding a solution by asking open-ended questions like, "How do you think we can best address this issue?" This approach not only empowers them but often leads to practical solutions or compromises.
4. Maintaining Calm and Empathy
Even when faced with anger directed at you, remain composed and show empathy. Respond with phrases such as, "I understand how difficult this situation must be for you," to convey genuine concern for their well-being.
5. Offering Sincere Apologies When Appropriate
In cases where the anger stems from a genuine mistake, don't hesitate to offer a sincere apology. Taking responsibility for errors can help rebuild trust, but it's crucial that your apology is perceived as genuine.
6. Involving Higher Authorities When Necessary
For situations beyond your control, consider involving supervisors or higher authorities who can provide additional support and solutions.
7. Documenting Incidents
Keep thorough records of the incident, including the cause of anger, steps taken to address it, and any resolutions reached. Such documentation is invaluable for service improvement and future issue resolution. Implementing video surveillance in critical areas can also help deter disruptive behavior.
8. Follow-Up
After resolving the issue, follow up with the patient or their family to ensure their ongoing satisfaction with the solution and their continued care. This demonstrates your commitment to their well-being.
Handling Specific Scenarios:
1. Issues with Service:
Common service-related problems like delays, missed medications, or facility inconveniences can be managed using the general principles mentioned above.
2. Complications:
When complications arise, it's crucial to secure informed consent before procedures or admissions. Explaining potential complications in the patient's native language and obtaining written and video-recorded consent can help manage expectations and provide legal protection.
3. Unrealistic Expectations:
For patients with unrealistic expectations, empathetic education is key. Help them understand the limitations of medicine and offer the option to seek advanced care at specialized facilities, providing a realistic perspective on treatment outcomes.
4. Financial Concerns:
Address financial concerns by providing transparent information about costs, insurance coverage, and available financial assistance options. Financial counselors can help ease patient anxiety in this regard.
Conclusion:
Dealing with angry patients and their relatives is undoubtedly challenging, but it's also an opportunity to demonstrate your professionalism, compassion, and commitment to patient-centered care. By applying these general principles and tailoring your approach to specific scenarios, you can effectively navigate the complexities of patient anger, turning potential conflicts into opportunities for improved patient satisfaction and trust-building. In the dynamic and sometimes unpredictable world of healthcare, the ability to handle angry patients with empathy and expertise is a hallmark of excellence in medical practice.
---
This Unlock the Future of Healthcare Management! 🚀🏥🌟
Is managing your hospital, clinic, or lab becoming a daunting task? Experience the ease and efficiency of our cutting-edge Management Software through a personalized demo.