How to Improve Nursing Care in Hospitals?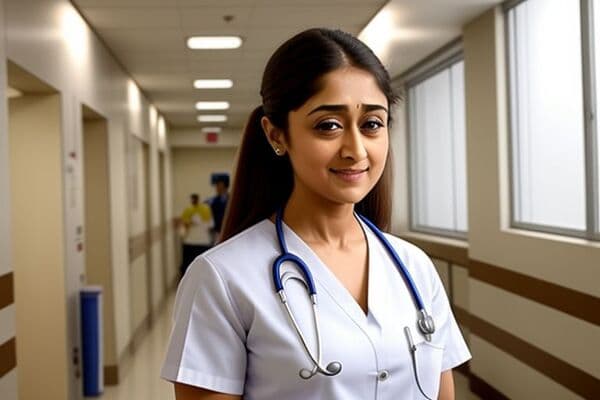 Abstract
In healthcare, the quality of nursing care is pivotal for patient well-being and hospital reputation. This blog post presents ten crucial recommendations for enhancing nursing care. These include implementing uniforms for staff, appointing experienced nurses, fostering compassion and empathy, minimizing distractions, and discouraging unwanted gatherings. Managing brand names and medications to prevent errors, facilitating consultants' visits, and offering continued medical education further elevate nursing standards. Improved use of medical devices and ward infrastructure enhances patient care. Additionally, leveraging Hospital Information Management Systems (HIMS) streamlines service requests, enhancing resource management. These guidelines collectively create a patient-centric, efficient, and compassionate healthcare environment, reinforcing the vital role of nursing care
Introduction:
In any healthcare setting, the quality of nursing care is paramount to the well-being and satisfaction of patients. It is often said that nurses are the unsung heroes of healthcare, as they are the ones who spend the most time by the bedside, providing comfort, care, and support. To ensure that nursing care reaches its highest potential, it's essential for hospital management to implement a set of general guidelines that can be applied in any healthcare facility. In this blog post, we will explore these recommendations, which are designed to elevate nursing care standards and enhance the overall patient experience.
These recommendations represent fundamental steps that can help healthcare institutions provide exceptional nursing care, fostering an environment where patients feel not only cared for but also respected and valued. Whether your hospital is a large medical center or a smaller community clinic, these guidelines serve as a valuable framework for improving nursing care and making a positive impact on both patients and the hospital's reputation.
1. Uniforms for Nursing and Hospital Staff:
Uniforms play a significant role in creating a professional and respectable image for hospitals. Even in smaller healthcare facilities with a limited staff count, providing uniforms for nurses and other personnel is important. Uniforms not only elevate the hospital's image but also command respect from patients. When patients see well-dressed and identifiable hospital staff, it instills confidence in the care they receive. To further enhance organization and professionalism, hospitals can implement different color codes for staff in various wards (e.g., general, semi-private, special, ICU). This practice aids in quick identification of personnel and minimizes unnecessary gossip within the hospital.
2. Appoint Experienced Staff:
One of the fundamental steps towards improving nursing care is to ensure that hospitals have a team of experienced nursing staff. These professionals are the backbone of healthcare institutions. When it comes to procedures like IV access, it's crucial to have skilled nurses perform them. Multiple pricks can be uncomfortable and distressing for patients. Experienced nurses can often achieve IV access with minimal discomfort, demonstrating the importance of expertise in nursing care.
3. Cultivate Compassion and Empathy:
Compassion and empathy are not just qualities; they are essential virtues for nursing staff. Patients are often in pain, discomfort, or distress, and a compassionate and empathetic nurse can make a world of difference. A kind word, a comforting gesture, or simply being there to listen can go a long way in easing a patient's suffering. Hospital management should emphasize the cultivation of these qualities among nursing staff to improve patient experiences.
4. Minimize Distractions:
To maintain a high level of attentiveness and focus, hospitals should consider minimizing distractions at nursing stations. Televisions and music systems placed in front of nursing counters can divert the attention of nurses from patient needs. While it's essential to provide a pleasant work environment, striking the right balance between comfort and attentiveness is crucial.
5. Avoid Unwanted Gatherings:
Nursing counters often become gathering spots for hospital staff, including those who have finished their duties. Such gatherings can be perceived as inconsiderate by patients and their families, especially during critical moments. Hospitals should encourage staff to use designated areas for breaks and discussions, ensuring that nursing stations remain dedicated to patient care.
6. Manage Brand Names and Medications:
The constant influx of new brand names for medicines can be overwhelming for healthcare professionals, including nurses. Frequent changes in brand names can lead to confusion and potential errors in medication administration. Hospitals should consider implementing policies to avoid changing brand names too frequently, providing a stable environment for nursing staff to work efficiently. Additionally, nurses should be encouraged to consult with senior staff when dealing with new medications they haven't used before, ensuring patient safety and preventing medication errors.
7. Facilitate Consultants' Visits:
To enhance communication between doctors and nursing staff, it's essential to optimize the process of consultant visits. Doctors often have illegible handwriting, especially when they are on the move. To address this issue, hospitals can instruct the nurse in charge of the patient to be present during the consultant's visit. The nurse can take notes and instructions from the consultant directly in the patient's case paper. Afterward, the consultant can review the notes and instructions to ensure they are accurately recorded. The consultant can then counter-sign the notes, signifying that the instructions are well-understood by the nurse in charge and will be followed properly. This practice ensures clarity and reduces the risk of misinterpretation, ultimately benefiting patient care.
8. Continued Medical Education for Nursing Staff:
Continuous learning is vital in healthcare, and nursing staff should have opportunities for Continued Medical Education (CME). Staff attrition and the appointment of new nurses are ongoing phenomena in healthcare. Conducting periodic CME sessions not only helps new nurses acclimate to the hospital culture but also reinforces the skills and knowledge of existing staff. These sessions should include senior or experienced nursing staff, including nursing supervisors, along with other nurses, to actively participate in the program. This collaborative learning approach ensures that best practices are shared and applied consistently throughout the nursing team.
9. Enhanced Use of Medical Devices and Improved Ward Infrastructure:
In addition to the strategies mentioned above, optimizing the use of medical devices and improving ward infrastructure can significantly contribute to improved patient care and nursing efficiency. Utilizing hospital beds with adjustable positions, installing privacy curtains between patient beds, and maintaining adequate spacing between cots in wards all contribute to a more patient-centered and efficient nursing care environment.
10. Use Hospital Information Management System (HIMS):
In today's digital age, leveraging technology can significantly enhance the efficiency and accuracy of nursing care. Hospitals should provide nurses with access to a Hospital Information Management System (HIMS) where they can create service requests, such as blood tests or scans, electronically. This digital approach not only streamlines the process but also ensures proficient management of resources. It helps prevent errors in billing and resource allocation that can occur when these requests are handled manually. With HIMS in place, nursing staff can seamlessly request necessary services, track their status, and provide patients with timely and accurate care.
Conclusion:
In any healthcare setting, the quality of nursing care is paramount to the well-being and satisfaction of patients. Hospitals that prioritize nursing care not only provide exceptional medical treatment but also create an environment where patients feel respected, valued, and cared for.
The recommendations outlined in this blog post are essential steps that healthcare institutions can take to elevate their nursing care standards. Whether your hospital is a large medical center or a smaller community clinic, these guidelines serve as a valuable framework for improvement. By implementing these strategies, hospitals can enhance patient experiences
---
This Unlock the Future of Healthcare Management! 🚀🏥🌟
Is managing your hospital, clinic, or lab becoming a daunting task? Experience the ease and efficiency of our cutting-edge Management Software through a personalized demo.