Deciphering the Buzz: Blockchain in Indian Healthcare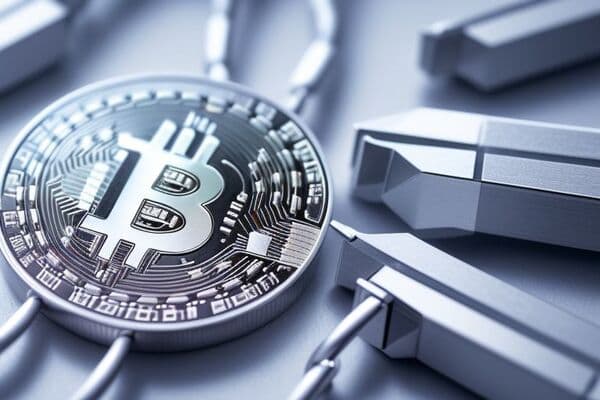 Abstract
In the ever-evolving realm of healthcare technology, "blockchain" and "FHIR" have emerged as pivotal terms, promising enhanced security and interoperability. In the context of India and the National Health Authority's Ayushman Bharat Digital Mission (ABDM), this article deciphers the significance of these terms. While blockchain ensures tamper-proof data integrity and patient empowerment, ABDM's federated data storage offers efficiency and scalability. This article navigates the delicate balance between security and practicality, emphasizing the unique challenges of India's healthcare landscape. As we explore blockchain's potential in healthcare, its harmonious integration within India's healthcare infrastructure remains a subject of thoughtful consideration.
Introduction:
In today's rapidly evolving healthcare technology landscape, two buzzworthy terms have emerged: "blockchain" and "FHIR." But what do these terms truly signify, and how do they fit within the context of healthcare in India, particularly under the National Health Authority's (NHA) Ayushman Bharat Digital Mission (ABDM)?
Blockchain: A Fortified Digital Ledger:
Blockchain, a term resonating across various industries, offers the promise of heightened security and transparency. Fundamentally, blockchain serves as an impervious digital ledger, composed of interconnected data blocks, each holding a record of transactions. Once information finds its place on the blockchain, it becomes immutable and immune to tampering. This inherent trait renders blockchain particularly appealing for sectors where data trustworthiness and integrity hold paramount importance, such as healthcare.
FHIR: Facilitating Fast Healthcare Interoperability:
FHIR, or Fast Healthcare Interoperability Resources, provides a standardized conduit for the electronic exchange of healthcare data. Imagine it as a universal language that healthcare systems and applications employ to converse and share data. FHIR's mission is to make healthcare data more accessible, uniform, and seamlessly exchangeable, ultimately enriching patient care.
The Perspective of FHIR and ABDM:
In India, the healthcare technology landscape adheres to the principles of FHIR, serving as the standardized framework for Health Information Management Systems (HIMS). Simultaneously, the NHA's Ayushman Bharat Digital Mission (ABDM) takes on a central role in healthcare, ensuring efficient data administration and access.
Patient Empowerment in ABDM:
A noteworthy facet of ABDM is its empowerment of patients through the ABDM's Gateway API and its associated patient app. This patient app operates as the epicenter of patient consent, governing the transfer of data from one healthcare entity to another. It grants patients direct influence over who accesses their health data and when. This empowerment marks a substantial stride toward patient-centric healthcare, where individuals hold authority over the sharing and utilization of their personal health information.
Comparing Federated Data Storage in ABDM to Blockchain:
One of the distinctive features of the Ayushman Bharat Digital Mission (ABDM) is its federated data storage approach. In ABDM, data is stored at the healthcare facility where it's generated, and only an index or reference to this data is maintained at the ABDM gateway. This approach is designed to optimize data accessibility and minimize data transfer while ensuring patient privacy. It stands in contrast to the distributed ledger nature of blockchain networks.
Advantages of Federated ABDM Structure:
Efficiency and Speed: ABDM's federated structure allows for efficient access to data since it's stored close to the source. This reduces the latency associated with fetching data from a centralized blockchain network.
Cost-effectiveness: By avoiding the need for extensive blockchain infrastructure, the federated model is generally more cost-effective, especially in a healthcare system as vast as India's.
Scalability: Federated data storage can scale effectively to accommodate the enormous volume of healthcare data generated daily in India.
Trade-offs:
Blockchain's Security and Immutability: Blockchain is revered for its robust security and data immutability. While ABDM ensures privacy, it may not provide the same level of tamper-proof data integrity that blockchain offers.
Patient Control: Blockchain's decentralized nature empowers patients with direct control over their health data, which can be more challenging to achieve in a federated system.
FHIR's Role in Interoperability:
It's crucial to emphasize that when it comes to ensuring seamless interoperability in healthcare, FHIR (Fast Healthcare Interoperability Resources) plays a pivotal role. FHIR provides a standardized framework for sharing healthcare information across different systems and entities with remarkable efficiency. This robust interoperability is integral to the Ayushman Bharat Digital Mission's objectives, ensuring that data flows efficiently while maintaining data security and patient consent. By concentrating solely on FHIR's capabilities and avoiding the introduction of unnecessary complexity, such as blockchain, we can fully appreciate the essential contributions it makes to streamline healthcare data exchange within the Indian healthcare ecosystem without complicating matters with additional technologies.
Indian Healthcare's Unique Challenges:
The healthcare landscape in India presents distinctive challenges, including the demands for scalability, cost-effectiveness, and accessibility. While blockchain can bolster security, it necessitates a thorough evaluation of whether the associated trade-offs in speed and cost align with India's healthcare context.
Conclusion:
In the realm of healthcare technology, blockchain emerges as a buzzworthy term, bearing the potential for patient-controlled data sharing and data immutability. Nonetheless, the decision to integrate blockchain within India's healthcare ecosystem, particularly within the framework of FHIR and ABDM, warrants meticulous consideration.
While blockchain proffers enticing advantages, it necessitates an appraisal within the distinct contours of India's healthcare system. Achieving equilibrium between augmented security, data control, and the practical aspects of scalability and resource allocation emerges as the focal point. As we delve into the vistas of blockchain in healthcare, it remains imperative to ascertain whether it seamlessly complements India's healthcare infrastructure or demands a tailored approach for optimal utilization to benefit the nation as a whole.
---
This Unlock the Future of Healthcare Management! 🚀🏥🌟
Is managing your hospital, clinic, or lab becoming a daunting task? Experience the ease and efficiency of our cutting-edge Management Software through a personalized demo.