Enhancing Healthcare Cash Handling: A Look into Our ABDM Triple Milestone Certified HIMS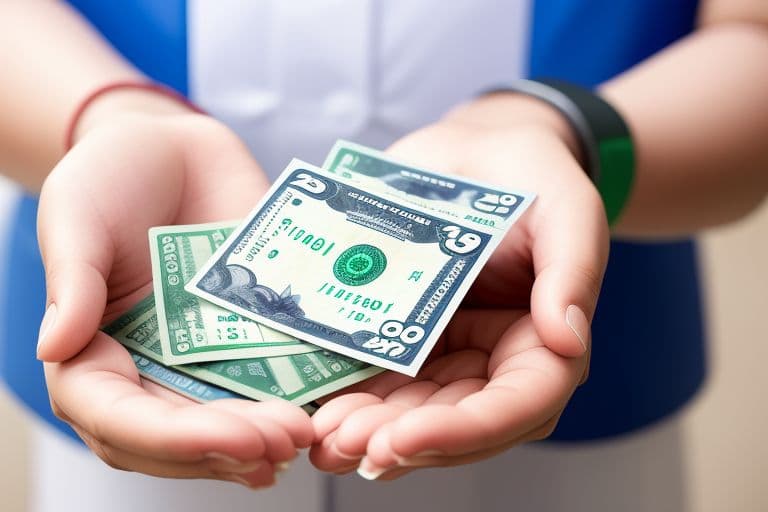 Abstract
In a digitalizing India, cash transactions still dominate healthcare facilities, contributing to potential mishandling and fraud. Our ABDM triple milestone certified Hospital Information Management System (HIMS) addresses this challenge. This article highlights the system's innovation in cash management, including role-based access control, personalized cash books, dual-entry accounting, comprehensive reporting, streamlined bank deposits, and support for digital payments. By enhancing transparency, accountability, and efficiency, our HIMS ensures secure cash handling, safeguarding healthcare institutions from financial risks
Introduction
In the era of digital payments and advancing technology, it's surprising to note that a significant portion of transactions within healthcare facilities in India are still conducted in cash. According to recent estimates, around 60 to 70% of transactions in health facilities continue to be in cash, presenting a potential challenge in terms of cash handling. In this blog post, we will delve into the critical issue of cash handling in healthcare facilities and showcase how our HIMS (Hospital Information Management System), which is ABDM triple milestone certified, is revolutionizing cash management to safeguard against possible mishandling, fraud, and financial losses.
The Challenge of Cash Handling in Healthcare
Cash handling has always been a concern, and it becomes even more critical when it comes to healthcare facilities. The sheer volume of transactions, coupled with the need for accuracy and accountability, calls for a robust system to manage cash effectively. The absence of proper mechanisms can lead to potential fraud, mismanagement, and a significant financial impact on the healthcare institution.
Introducing Our Innovative Solution
Our HIMS, which has achieved the prestigious ABDM triple milestone certification, offers a groundbreaking solution to address the challenges associated with cash handling in healthcare facilities. Let's explore the key features that set our system apart and ensure a secure and transparent cash management process:
1. Role-Based Access Control
Our HIMS implements a stringent role-based access control system. Only authorized personnel, carefully selected and designated by the management, are granted permission to handle cash transactions. This controlled access ensures that only trained and trusted individuals are involved in cash-related activities, minimizing the risk of mishandling and fraud.
2. Personalized Cash Book
To enhance accountability and transparency, our HIMS allows users to manage their cash transactions through a personalized cash book. This feature not only empowers staff members to take ownership of their financial responsibilities but also simplifies the process of tracking and reconciliation.
3. Dual-Entry Accounting Principles
Unlike conventional billing-focused systems, our HIMS follows the principles of dual-entry accounting. This approach ensures automatic debit and credit entries whenever transactions occur, similar to the renowned accounting software Tally. By integrating sound accounting practices into healthcare cash management, our system establishes a reliable trail of financial transactions, reducing the likelihood of errors and intentional discrepancies.
4. Comprehensive MIS Reports
Our HIMS offers a range of Management Information System (MIS) reports specifically designed to monitor and manage cash flow. These reports include insights into cash in hand, daily collection reports, and even patient-wise daily collection reports. These real-time reports empower healthcare administrators to make informed decisions, detect anomalies, and maintain strict financial vigilance.
5. Facilitation of Bank Deposits
Completing the cash cycle, our HIMS includes a feature for easy bank deposits. This streamlined process ensures that collected cash is promptly deposited into the bank, minimizing the time cash spends in the facility and reducing the associated risks.
6. Multiple Digital Payment Modes
In addition to cash, our HIMS enables healthcare facilities to accept payments through various digital modes such as PhonePe, Google Pay, credit/debit cards, and even cheques. This flexibility not only meets the evolving payment preferences of patients but also reduces the dependence on physical cash transactions.
Conclusion
In a time when healthcare institutions are striving for efficiency, transparency, and security, our ABDM triple milestone certified HIMS emerges as a game-changer in managing cash handling challenges. By incorporating role-based access, personalized cash books, dual-entry accounting, comprehensive MIS reports, bank deposit facilitation, and support for digital payment modes, our system ensures that healthcare facilities can confidently manage cash transactions while minimizing the risks associated with mishandling and fraud. With the implementation of our HIMS, healthcare facilities can embark on a new era of financial integrity and accountability, focusing more on their core mission of providing quality patient care.
---
This Unlock the Future of Healthcare Management! 🚀🏥🌟
Is managing your hospital, clinic, or lab becoming a daunting task? Experience the ease and efficiency of our cutting-edge Management Software through a personalized demo.