Enhancing Hospital Efficiency with HIMS Bed Management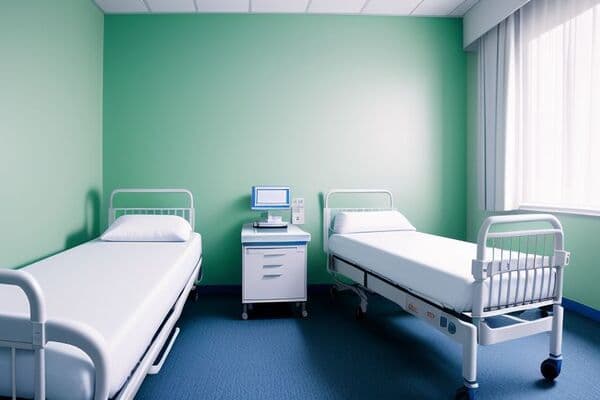 Abstract
This blog explores how Hospital Information Management Systems (HIMS) bed management can transform hospital efficiency and patient care. Real-life scenarios highlight the consequences of ineffective bed management, including patient confusion and billing errors. The Nice HMS, a robust HIMS solution, offers a remedy by enabling precise ward and bed allocation. Notably, it enhances doctor rounds, ensuring that no patient is overlooked, thus elevating the quality of healthcare. The blog underscores the importance of streamlined bed management, offering a holistic solution to improve patient satisfaction, reduce errors, and optimize hospital resources. In today's evolving healthcare landscape, such systems are indispensable for providing top-notch medical services.
Introduction:
In the complex world of healthcare, efficient hospital management is crucial to ensuring the well-being of patients and the smooth operation of medical facilities. One often-overlooked aspect of this efficiency is bed management, which plays a pivotal role in patient care and resource optimization. In this blog post, we'll explore how Hospital Information Management Systems (HIMS) bed management can significantly enhance hospital efficiency and patient satisfaction.
The Elderly Couple's Experience:
Imagine an 80-year-old couple arriving at a hospital in distress, seeking information about their son's admission. The receptionist informs them that their son is in the ICU. However, upon reaching the ICU, the elderly couple discovers that their son has been relocated to a different ward on a different floor. Despite their osteoarthritis and knee pain, they find solace in their son's improved condition. Still, the ordeal of navigating the hospital could have been made much more comfortable if a robust bed management system, such as the Nice HMS, had been in place.
Patient Transfers and Confusion:
In another scenario, a healthcare worker was instructed to move a patient, Mr. Arjun, from Room 1 for an endoscopy. However, when the doctor arrived at the endoscopy room, they realized they had received a patient from Room 1, but it was not Mr. Arjun. This confusion arose because the HIMS had not been updated. This kind of mix-up can lead to serious medical errors and adversely affect patient care.
Accurate Billing and Patient Trust:
Furthermore, hospital administrators often struggle with determining the exact duration of each patient's stay in different wards. Inaccurate calculations can lead to mistrust among the patient's relatives and may even affect the hospital's revenue. It's evident that the traditional manual reporting system falls short in addressing these issues effectively.
Enhancing Doctor Rounds:
Doctors also benefit significantly from such a system. They can easily track the admission status of their patients and be promptly informed if a patient has been transferred to another ward. This streamlines the process of conducting rounds, ensuring that doctors don't miss any patients during their daily hospital visits. It not only improves the quality of patient care but also allows doctors to manage their time more efficiently, ultimately leading to better healthcare outcomes.
The Need for Effective Bed Management:
These real-world examples underscore the critical need for an effective bed management system in hospitals. Traditional methods of managing beds and patient transfers are error-prone and can lead to confusion, delays in treatment, and even financial losses.
The Role of the Nice HMS:
The Nice HMS offers a robust bed management module that empowers hospitals to declare wards and their respective beds. Moreover, it allows for the temporary or permanent marking of rooms that are out of service due to maintenance or other reasons. This feature is crucial in preventing mistaken bed assignments, ensuring that patients are placed in the right rooms, and streamlining patient transfers.
Conclusion:
Efficiency and accuracy in hospital bed management are vital for improving patient experiences and optimizing hospital resources. By implementing a comprehensive HIMS bed management system like the Nice HMS, hospitals can enhance patient care, reduce errors, build trust among patients and their families, and facilitate more efficient doctor rounds. As we continue to evolve in the healthcare sector, embracing innovative solutions is not just a choice but a necessity to meet the ever-growing demands of modern healthcare.
---
This Unlock the Future of Healthcare Management! 🚀🏥🌟
Is managing your hospital, clinic, or lab becoming a daunting task? Experience the ease and efficiency of our cutting-edge Management Software through a personalized demo.