Managing Hospital Account Receivables in the Indian Context with Nice HMS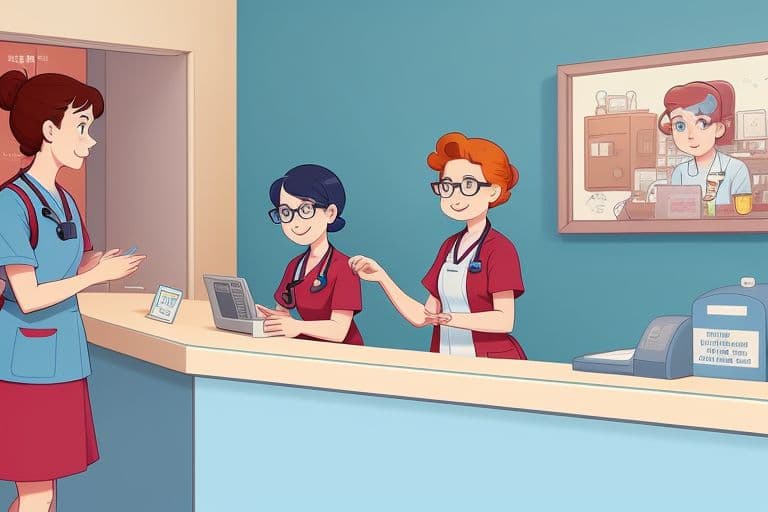 Abstract
In the evolving landscape of Indian healthcare, managing hospital account receivables has become a crucial aspect of financial health. This article explores how Nice HMS offers innovative solutions tailored to the Indian context, ensuring efficient tracking of dues and seamless integration with the Health Claim Exchange (HCX). Discover how your healthcare facility can optimize its financial operations and streamline account receivables management.
In recent times, the landscape of healthcare in India has witnessed rapid transformations. One notable change is the emergence of account receivables, a concept that has been relatively foreign to the Indian healthcare industry until now. This shift has compelled hospital owners, especially those running small and mid-sized facilities, to reevaluate their patient payment management policies.
Traditionally, patients in India typically paid for healthcare services out of their own pockets. Hospital owners didn't need an elaborate system to track patient dues. However, with the introduction of various government healthcare schemes and patients increasingly opting for health insurance claims, hospitals are now forced to adapt to a new era of managing their accounts receivables.
Unlike the Western world where medical billing BPOs (Business Process Outsourcing) have long served as a solution for this purpose, Indian hospitals often find such services cost-prohibitive. Therefore, they require a different approach, one that can be integrated within their own premises and align with the Indian healthcare ecosystem's unique challenges and opportunities.
Introducing Nice HMS: Your Solution for Account Receivables
To address this growing need, Nice HMS has developed a comprehensive module designed to seamlessly manage Third-Party Administrators (TPA) and government scheme dues. This module is a game-changer for hospitals grappling with the challenges of account receivables in the Indian context.
Real-Time Tracking for Timely Reimbursements
One of the most critical aspects of managing account receivables is ensuring timely reimbursements from TPAs and government schemes. Delays in the processing of claims can result in hospitals losing substantial amounts of revenue, sometimes running into crores.
Nice HMS understands the gravity of this issue and provides a robust module that allows hospitals to track their dues from TPAs in real-time. This feature ensures that the hospital is promptly informed of any delays or discrepancies, allowing them to take corrective action promptly.
NHA's Health Claim Exchange (HCX) - A Game Changer
The National Health Authority (NHA) in India is set to launch the Health Claim Exchange (HCX), which promises to revolutionize the way healthcare claims are managed in the country. HCX aims to provide a single portal for efficient health claim management at hospitals.
Nice HMS is poised to integrate seamlessly with HCX, further simplifying and streamlining the account receivables process for hospitals. With this integration, hospitals can expect enhanced efficiency, reduced paperwork, and quicker access to reimbursements.
Conclusion
Managing hospital account receivables has become a critical aspect of financial health for healthcare providers in India. Nice HMS, as a certified NHA ABDM Triple milestone solution, is at the forefront of offering innovative and cost-effective solutions to address these challenges. With real-time tracking of dues and upcoming integration with NHA's Health Claim Exchange (HCX), Nice HMS is your trusted partner in managing account receivables efficiently in the ever-evolving Indian healthcare landscape.
---
This Unlock the Future of Healthcare Management! 🚀🏥🌟
Is managing your hospital, clinic, or lab becoming a daunting task? Experience the ease and efficiency of our cutting-edge Management Software through a personalized demo.