Enhancing Patient Safety: The National Patient Safety Framework in India.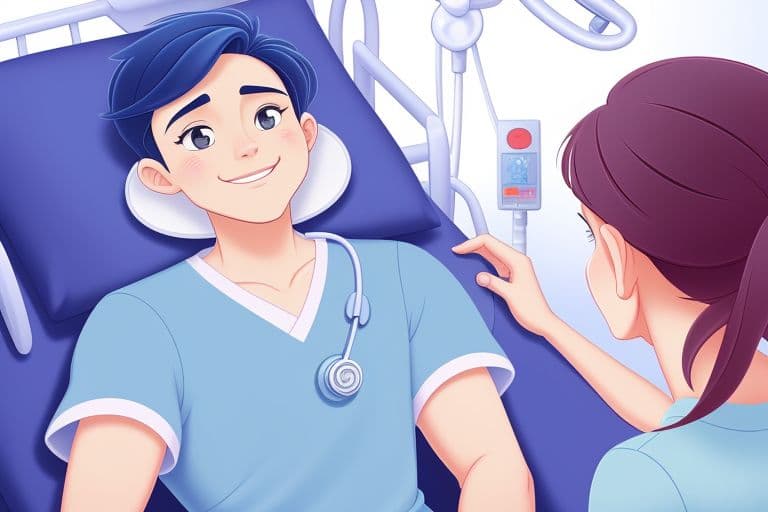 Abstract
In this article, we delve into India's efforts to bolster patient safety and reduce errors in healthcare by exploring the National Patient Safety Framework (2018-2025). Discover the comprehensive strategies aimed at bridging disparities, empowering healthcare workers, preventing infections, and advancing research. Join us on the journey toward safer and more effective healthcare for all.
In a world where healthcare is rapidly evolving, ensuring the safety and well-being of patients must always remain a top priority. However, this task becomes particularly challenging in a country as diverse as India, where a significant gap exists between healthcare services in urban and rural areas. Adding to the complexity are the financial constraints faced by healthcare facilities. Nevertheless, it is imperative to acknowledge these challenges without using them as excuses to compromise on patient safety. The National Patient Safety Framework (2018-2025) has recognized the gravity of this issue and has set forth a vision to institutionalize patient safety across the nation through collaborative efforts involving both national and state government bodies.
The National Patient Safety Framework 2018-2025: A Beacon of Hope
The National Patient Safety Framework serves as a comprehensive initiative that provides a clear roadmap for enhancing patient safety in India. It stands as a testament to the commitment of government bodies to prioritize patient safety and elevate the overall quality of healthcare services across the country.
Strategic Objectives to Improve Patient Safety
Strategic Objective 1: Improving Structural Systems
The first strategic objective is centered on enhancing the structural systems that support healthcare quality and efficiency, with a core focus on patient safety. This objective includes the institutionalization of patient safety principles and the strengthening of legislative and regulatory frameworks. It calls for the implementation of robust quality assurance mechanisms, including accreditation systems such as NABH and NABL. Additionally, the objective emphasizes the importance of cultivating a culture of safety within healthcare facilities, which involves improving communication, patient identification, and the development of standardized transfer protocols. Furthermore, it encourages healthcare providers to adopt a patient-centered care approach, actively involving patients as partners in their own healthcare decisions and processes.
Strategic Objective 2: Assessing Adverse Events
The second strategic objective revolves around assessing the nature and scale of adverse events in healthcare and establishing a system for reporting and learning from these incidents. To achieve this, it involves the generation of evidence to inform policy-making decisions and the establishment of robust surveillance systems for monitoring patient safety. Moreover, it recognizes the necessity of supportive legislative mechanisms to facilitate the effective functioning of patient safety surveillance systems. By focusing on data collection and analysis, this objective aims to create a foundation for continuous improvement in patient safety.
Strategic Objective 3: Building a Competent Workforce
The third strategic objective underscores the importance of ensuring a competent and capable healthcare workforce that is not only skilled and qualified but also aware and sensitive to patient safety. It calls for the strengthening of education, training, and professional performance standards, including the enhancement of skills, competence, and ethical behavior among healthcare personnel. Additionally, this objective seeks to improve the understanding and application of patient safety principles and risk management practices within the healthcare industry. By investing in the professional development of healthcare workers, this objective aims to enhance the overall quality of care and reduce errors.
Strategic Objective 4: Preventing Healthcare-Associated Infections
Preventing healthcare-associated infections is the focus of the fourth strategic objective. It emphasizes the need to strengthen infection prevention and control structures and programs across all levels of healthcare services. This includes implementing rigorous hygiene protocols, ensuring the availability of appropriately cleaned, disinfected, or sterilized equipment for patient care, and maintaining a safe and clean healthcare environment. By addressing infection control comprehensively, this objective aims to significantly reduce the risk of healthcare-associated infections, which can lead to adverse events and patient harm.
Strategic Objective 5: Implementing Global Patient Safety Campaigns
The fifth strategic objective centers on the implementation of global patient safety campaigns and the reinforcement of patient safety across all healthcare programs. It covers a wide range of specific initiatives, including promoting safe surgical care, ensuring safe childbirth practices, administering safe injections, enhancing medication safety, guaranteeing blood safety, focusing on medical device safety, and ensuring the safety of organ, tissue, and cell transplantation and donation. These campaigns and efforts target critical areas of patient care, seeking to eliminate errors and adverse events through standardized practices and heightened awareness.
Strategic Objective 6: Strengthening Patient Safety Research
The final strategic objective seeks to strengthen the capacity for and promotion of patient safety research. This involves consolidating research efforts in the field of patient safety and utilizing research findings to inform decision-making processes. By reinforcing research endeavors related to patient safety, this objective aims to continually advance our understanding of best practices, risk factors, and innovative solutions. Through evidence-based decision-making, healthcare organizations can further enhance patient safety and reduce errors, contributing to improved healthcare outcomes for patients nationwide.
Conclusion
The National Patient Safety Framework (2018-2025) in India is a beacon of hope in the journey toward improved patient safety and reduced errors in hospitals. Despite financial constraints and healthcare disparities, the commitment to patient safety through these strategic objectives demonstrates a resolute determination to provide quality healthcare services to all, regardless of their location or financial circumstances. Patient safety should never be compromised, and these initiatives are steps in the right direction toward a healthier and safer future for all.
---
This Unlock the Future of Healthcare Management! 🚀🏥🌟
Is managing your hospital, clinic, or lab becoming a daunting task? Experience the ease and efficiency of our cutting-edge Management Software through a personalized demo.