Patient Engagement in the Age of Generative AI and Google: A Game Changer for Healthcare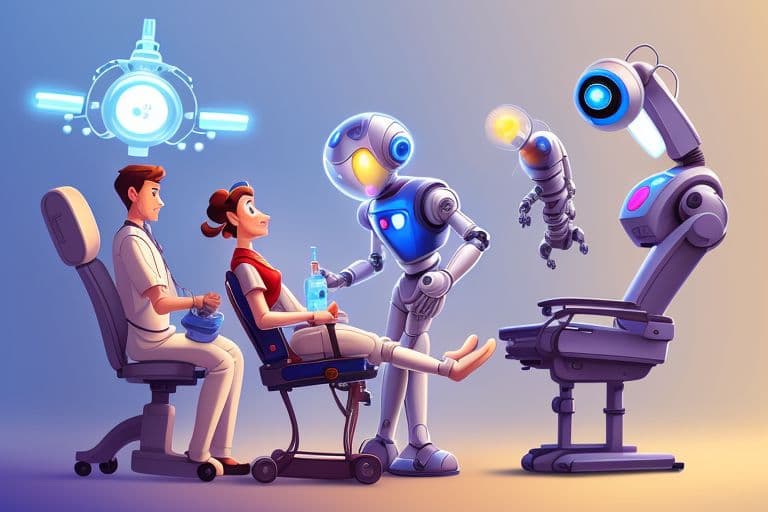 Abstract
In today's healthcare landscape, patient engagement is a pivotal factor, driven by the influence of Generative AI and tech giants like Google. This blog post delves into the evolving role of patient engagement, ranging from patients missing appointments to well-informed "Googled" patients. We explore the challenges and opportunities of embracing patients' online research, highlighting the importance of building trust, improving adherence, and harnessing referrals. As we look ahead, we consider the expanding role of AI in healthcare and Google's investments in personalized health. This blog post underscores the necessity for healthcare professionals to adapt and encourage patient engagement in this digital age, ultimately shaping the future of healthcare.
Introduction
In the ever-evolving landscape of healthcare, patient engagement has emerged as the new norm. It's a reality that doctors must embrace to provide better care today and in the future. Patient engagement has proven to be a valuable tool, especially in cases where medical decisions are complex, and outcomes are uncertain. Chronic illnesses, in particular, require active patient involvement to manage effectively. However, there's a new twist to patient engagement that we cannot ignore – the influence of tech giants like Google and the integration of AI into healthcare. This paradigm shift will significantly impact how doctors interact with patients.
The Spectrum of Patient Engagement
Patient engagement exists on a spectrum, with patients falling on different points. At one end, we have patients who may struggle to follow instructions, miss medications, or neglect follow-up appointments due to various reasons, such as lack of motivation or financial constraints. At the other end, we have well-informed patients who have extensively Googled their symptoms, conditions, and treatment options.
The Google-Informed Patient
It's no secret that many patients now walk into our offices armed with information they've gleaned from the internet. Sometimes, this newfound knowledge can be a source of frustration for healthcare professionals, as half-baked information can lead to misunderstandings and misconceptions. However, if managed effectively, this trend can be a boon for both doctors and patients.
Encouraging Patient Engagement
Should doctors encourage patients to bring their internet research to the table? The answer, from the perspective of a healthcare consultant, is a resounding yes. While it's true that this may require additional time and patience, it can pay off in several ways.
1. Building Trust: When doctors embrace patients' curiosity and engage in discussions about their online findings, it fosters trust. Patients appreciate when their concerns are acknowledged and addressed seriously.
2. Improved Adherence: Google-informed patients are often more likely to adhere to treatment plans and follow instructions when they understand the reasoning behind them. This results in better outcomes.
3. Referrals: Satisfied patients who have their questions answered are more likely to refer others to the same healthcare provider. In a world where information is at our fingertips, word-of-mouth recommendations carry significant weight.
Embracing the Future
The trend of patients relying on Google for health information is only expected to grow, especially as AI becomes more deeply integrated into healthcare. Tech giants like Google are investing in personalized healthcare, opening up new possibilities for app developers and further expanding the reach of patient information.
As healthcare professionals, it's essential to adapt to this changing landscape. Embrace patient engagement in the digital age, educate patients about reliable sources of information, and guide them toward accurate resources. Encourage open dialogue, and use technology to your advantage in patient education and communication.
Conclusion
Patient engagement, fueled by the age of Google and advancing AI, is a force that doctors cannot afford to ignore. While it may present challenges, the benefits of building trust, improving adherence, and fostering patient referrals far outweigh the inconveniences. As we look to the future, it's clear that patient engagement is not just a trend but a fundamental shift in healthcare dynamics that will shape how doctors interact with patients for years to come. Embrace it, and you'll find that well-informed, engaged patients can be your greatest allies in the journey toward better healthcare outcomes.
---
This Unlock the Future of Healthcare Management! 🚀🏥🌟
Is managing your hospital, clinic, or lab becoming a daunting task? Experience the ease and efficiency of our cutting-edge Management Software through a personalized demo.