Establishing a Strong Medical Group Practice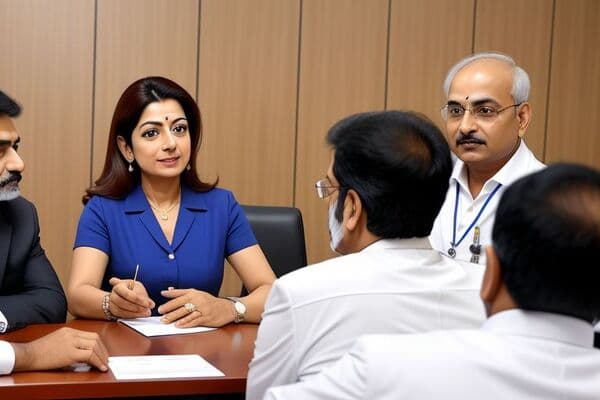 Abstract
In the dynamic healthcare sector, building a thriving group medical practice hinges on several critical considerations. Starting with the establishment of a suitable legal entity and addressing existing commitments, the foundation is laid for effective specialization strategies, fair payment models, and transparent communication within the group. Equitable capital investments, where every member contributes equally, promote shared responsibility and trust. Additionally, this article underscores the significance of handling member departures with finesse, emphasizing the necessity of non-compete agreements, clear departure processes, and dispute resolution mechanisms to safeguard the group's cohesion, professionalism, and long-term success.
Starting a group medical practice is a significant undertaking in today's competitive healthcare landscape. The success of your practice not only depends on providing excellent patient care but also on navigating the complexities of working in a group. In this post, we will explore essential considerations to ensure a solid foundation for your group medical practice and how to handle member departures.
1. Legal Entity Registration
Before diving into the day-to-day operations, it's crucial to establish a legal entity for your group practice. This decision has far-reaching implications for your practice's financial structure and legal responsibilities. Options include partnerships, limited liability partnerships (LLP), or private limited companies. Properly registering your entity is essential for addressing financial and legal challenges that may arise in the future.
2. Addressing Existing Commitments
In a group practice, it's not uncommon for physicians to have existing commitments, such as nursing homes or private clinics. These pre-existing arrangements can complicate matters if not handled correctly. Early, open, and detailed discussions among group members are imperative to prevent conflicts down the road. Clarity about how these commitments will be managed within the group is vital.
3. Specialization Strategy
Your group practice can be single-specialty or multi-specialty, each with its unique set of advantages and challenges. If you opt for a multi-specialty practice, careful planning is needed. Decisions regarding the number of members from each specialty should be made early, taking into account potential issues related to call schedules and patient referrals.
4. Payment Model Transparency
Clearly define the payment model for your practice. Many group practices use a pay-per-service model, but this can lead to disparities in earnings among physicians, particularly if certain specialties attract more patients than others. Establish fair and transparent rules for money distribution to ensure equitable compensation and minimize conflicts.
5. Effective Communication
Regular and open communication is the cornerstone of a successful group medical practice. Set up monthly board meetings to discuss financial matters, future strategies, and potential challenges. Investment decisions, especially those related to purchasing medical equipment, can be contentious. Strive for balance among specialties to address everyone's needs and concerns.
6. Capital Investments
In the context of capital investments, it's advisable to distribute equal shares among all the doctors in the group. This approach fosters equality and shared commitment, preventing any one member from dominating decision-making. Be cautious about involving non-doctor investors, as their goals may not align with the primary mission of the practice.
7. Handling Member Departures
As your group practice evolves, some members may decide to create their own entities, potentially competing with your group. To manage these situations and protect your group's integrity:
- Include non-compete clauses in agreements.
- Establish a transparent departure process.
- Define dispute resolution mechanisms.
- Protect group interests and patient confidentiality.
- Seek legal counsel when necessary.
Conclusion: Navigating the Journey of Group Medical Practice
Starting and maintaining a successful group medical practice is both a challenging and rewarding endeavor. It requires a well-thought-out foundation and strategies to ensure harmony, growth, and the delivery of top-notch patient care. Each step contributes to the overall success of your practice, promoting unity, mutual benefit, and adaptability in the ever-changing healthcare landscape.
However, it's equally important to be prepared for member departures, which can potentially disrupt the group's dynamics. Implementing clear policies, such as non-compete agreements, transparent departure processes, dispute resolution mechanisms, and legal counsel when necessary, can help protect your group's interests and maintain professionalism even during transitions.
The journey of a group medical practice is about more than just healthcare; it's about building a resilient and collaborative team that can adapt to the changing healthcare landscape. By addressing these considerations and navigating departures with professionalism and fairness, your group can thrive, delivering the highest quality of care while remaining steadfast in its mission. The healthcare industry is challenging, but with a solid foundation and effective management, your group practice can achieve long-term success and make a positive impact on the lives of your patients.
---
This Unlock the Future of Healthcare Management! 🚀🏥🌟
Is managing your hospital, clinic, or lab becoming a daunting task? Experience the ease and efficiency of our cutting-edge Management Software through a personalized demo.