The Emotional Transition in Medicine: From Med School to Private Practice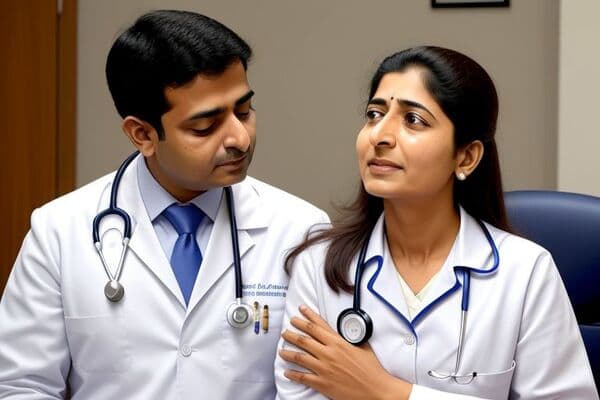 Abstract
In this insightful journey through the world of medicine, we explore the transformation of aspiring doctors from their early days in medical school to the demanding realm of private practice. Delving into the emotional challenges and rigorous training, we examine how medical education can sometimes desensitize, leading to a unique emotional transition. From the formidable task of securing admission to medical school in India to grueling post-graduation training, the path is fraught with dedication and determination. The article also sheds light on the financial challenges doctors face when establishing a private practice, emphasizing the importance of support systems. Ultimately, it highlights the delicate balance between clinical expertise and the business side of medicine.
The Journey to Medical School
Becoming a doctor is a journey filled with passion and sprinkled with uncertainty. Some discover their calling in medicine at a young age, while others navigate through a maze of doubts and discoveries. This adventure begins long before the white coat and stethoscope, driven by a deep desire to make a tangible difference in the lives of others.
Admissions and Challenges
In India, gaining admission to a medical school is a formidable challenge, a grueling battle that tests one's mettle not just in academic excellence but also in unwavering determination. While a fortunate few may secure a medical seat through family connections or resources, for most, it's an uphill climb marked by relentless preparation and unyielding commitment.
The Medical School Experience
Once admitted to the revered halls of medical school, a new chapter unfolds. The transition from pre-medical courses to the revered halls of anatomy, where cadavers reveal the intricacies of the human body in unprecedented detail, marks the initiation into a world where the art of healing begins to intertwine with the science. As the years progress, students venture beyond classrooms into real-life clinics, navigating a maze of medical knowledge and patient care, where empathy and expertise converge.
The Rigors of MBBS
Yet, the journey through MBBS is no smooth sail. It demands unwavering commitment through sleepless nights of study, countless examinations, and the emotional crucible of confronting life-and-death situations. Medicine isn't just a science; it's an art form, where mastery goes beyond textbooks and immerses itself in the rich tapestry of human experience.
Challenges in Medical Education
I vividly recall the anxiety before one of my MBBS exams, an anatomy paper scheduled for the early morning hours. Having stayed up until 4 a.m., I struggled to pick up my pen as my trembling hands refused to cooperate. The pressure we experience during MBBS is immense, and it's not uncommon for the weight of expectations to lead some students to consider drastic measures. The strain is palpable during exam times, with the specter of suicide tragically looming larger than it should.
Post-Graduation Training
However, the story doesn't end with graduation. In today's world, a mere graduation holds little value. Specialization and even super-specialization are the subsequent steps, and they are far from simple. Preparing for entrance exams, securing a specialization in your area of interest, and subsequently a super-specialization, often require one to dedicate at least a year or two following graduation.
As post-graduate students, the hurdles persist: grueling night shifts, extended work hours that can stretch to 48 hours at a stretch, all while preparing for journal clubs, seminars, and case discussions that demand additional late-night study sessions. These hardships can breed resilience, but they can also, at times, numb one's emotional sensitivity.
Challenges of Starting Private Practice
For any with much family support to start private practice is not easy. Just opening a clinic in the outskirts of metro or tier 2 cities requires significant investments. The initial months of practice, trying to get one or two patients per day or in a week, is no easy feat. You are considered fortunate if you can earn enough to cover the monthly rent of your clinic in the initial phase. This doesn't even include other expenses such as your commute, telephone bills, and staff salaries like receptionists or nurses.
For most doctors, the suggestion is to join a group practice, which can help reduce the financial burden and provide support. You can check article for more 11 Strategies for Building a Successful Medical Practice in India
Navigating the Business Side
The emotional toll of medical education is a subtle yet profound aspect of a doctor's journey. The relentless pressure, long hours, and constant exposure to life-and-death situations can, over time, desensitize individuals. It's not uncommon for medical professionals to develop a certain level of emotional detachment as a coping mechanism.
This emotional resilience is valuable in a clinical setting, as it allows doctors to maintain focus during critical moments. However, when doctors transition into private practice, they often find themselves in a different world—one that demands a unique set of skills beyond medical expertise.
Balancing Clinical and Business Aspects
Running a private medical practice involves not only diagnosing and treating patients but also managing the business side of medicine. Doctors need to navigate administrative tasks, handle insurance matters, engage with patients on a personal level, and cultivate a thriving practice. Here, emotional sensitivity, effective communication, and business acumen become as crucial as clinical proficiency.
Conclusion
In conclusion, the journey from medical school to private practice is a transformative one, marked by intense training, emotional growth, and the unique challenges of bridging the gap between clinical expertise and the business side of medicine. While medical education can sometimes desensitize students, the transition to private practice offers an opportunity to rekindle empathy and adapt to the diverse demands of patient care and business management. It's a profound journey, and those who embark upon it carry with them not only medical knowledge but also the capacity to make a lasting impact on the lives of their patients.
---
This Unlock the Future of Healthcare Management! 🚀🏥🌟
Is managing your hospital, clinic, or lab becoming a daunting task? Experience the ease and efficiency of our cutting-edge Management Software through a personalized demo.