Med PaLM 2: The New AI Doctor Revolutionizing Healthcare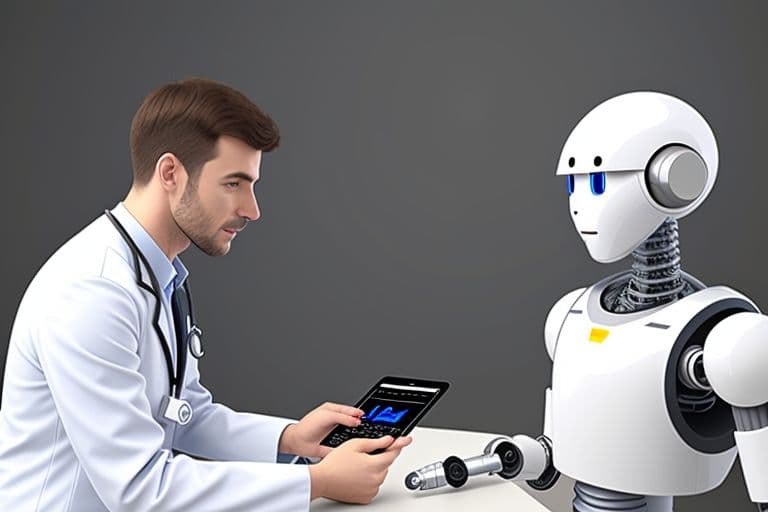 Abstract
Med Palm 2, Google's latest AI innovation for the medical field, is poised to revolutionize healthcare. This advanced AI model exhibits exceptional learning abilities, scoring impressively on medical exams. It holds the promise of assisting and potentially automating medical decision-making. The message is clear: Embrace AI or risk being left behind in this transformative era of healthcare
Introduction
The world has been no stranger to the transformative power of AI, with AI models like ChatGPT taking the spotlight in recent years. However, the healthcare industry is witnessing a significant leap forward in AI technology with the introduction of Med PaLM 2. In this blog post, we'll delve into the groundbreaking advancements that Med PaLM 2 brings to the medical world and how it could reshape the future of healthcare.
Google's Med PaLM 2 Unveiled
At Google I/O 2023, the tech giant's CEO, Mr. Sundar Pichai, unveiled Med PaLM 2, a revolutionary AI model designed specifically for the medical domain. This announcement sent ripples of excitement throughout the healthcare community as it hinted at the incredible potential this AI could bring to the field.
Med PaLM 2: A Learning Powerhouse
What makes Med PaLM 2 stand out is its impressive learning capabilities. As a large language learning model, it builds upon the foundation laid by its predecessor, Med PaLM 1. When tested against the USMLE examination, a rigorous test requiring analytical thinking similar to real-world patient scenarios, Med PaLM 1 scored an impressive 67%. However, the true marvel lies in Med PaLM 2's performance, with an astounding score of 82%. Furthermore, it exceeded expectations in the AIIMS NEET PG exam, scoring over 70%. These scores are not just significant; they are game-changing.
The Complex World of Medicine and AI
Medicine is an intricate field with complexities, variables, and unstructured data. Despite these challenges, AI models like Med PaLM 2 are demonstrating their ability to learn and make informed judgments. This opens the door to a future where AI can assist and even autonomously contribute to medical decision-making.
The Ominous Warning: "AI Will Replace Those Who Don't Know How to Use It"
In the world of computer engineering, it's often said that AI will replace those who don't know how to use it. This warning is no longer confined to the tech industry; it's echoing in the medical world as well. As AI becomes more integrated into healthcare, medical professionals who embrace and harness its capabilities may find themselves at the forefront of a healthcare revolution. Those who resist or fail to adapt may risk being left behind.
The Long-Term Impact of AI in Healthcare
It's essential to recognize that while some may overestimate AI's short-term impact on our lives, they may simultaneously underestimate its profound influence in the long term. The introduction of Med PaLM 2 is just the beginning of what AI can achieve in healthcare. Over time, we can anticipate AI becoming an indispensable tool for medical professionals, aiding in diagnoses, treatment plans, and research endeavors.
Conclusion
The unveiling of Med PaLM 2 represents a monumental leap forward in the fusion of AI and medicine. Its remarkable learning abilities and promising test scores suggest a future where AI and healthcare work hand in hand to provide better patient care. While the transformation may not happen overnight, it's crucial for the medical community to embrace this new era of healthcare powered by AI, ensuring that they remain at the forefront of this revolution and ultimately, delivering better healthcare outcomes for all.
---
This Unlock the Future of Healthcare Management! 🚀🏥🌟
Is managing your hospital, clinic, or lab becoming a daunting task? Experience the ease and efficiency of our cutting-edge Management Software through a personalized demo.