Securing Hospital Finances: How HIMS Prevent Revenue Loss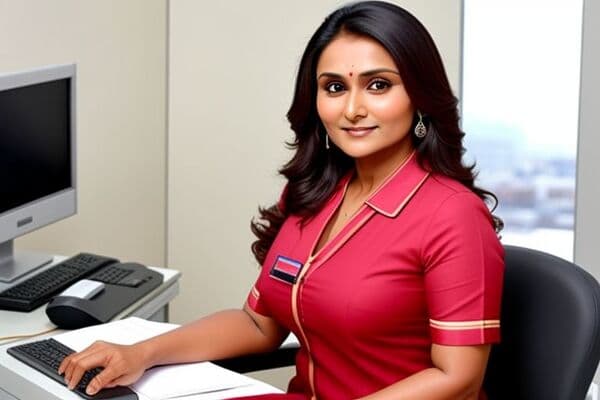 Abstract
This post explores how Hospital Information Management Systems (HIMS) protect the financial integrity of Indian healthcare institutions. In an environment plagued by revenue loss, billing fraud, and cash mishandling, HIMS play a pivotal role. The discussion covers challenges in manual revenue management, HIMS' capabilities, and key features like role-based access control, MIS reports, adherence to accounting principles, efficient TPA and insurance claim management, visit-based account balancing, and robust cash handling protocols. It also highlights the crucial link between doctor payments and dues clearance. In today's complex healthcare landscape, HIMS empower hospitals to excel in patient care while safeguarding their financial health.
Introduction
In the realm of healthcare management, hospitals encounter a multitude of challenges, and among the most significant is revenue leakage. This issue can stem from various factors, including billing fraud, mishandling of cash, and the mismanagement of third-party administrators (TPAs) and insurance scheme dues. The ramifications of revenue leakage can be dire for healthcare institutions. In this blog post, we delve into the pivotal role that Hospital Information Management Systems (HIMS) play in fortifying hospital revenue.
The Challenges of Manual Revenue Management
Manual scrutiny of accounts in a healthcare setting is a Herculean task. With an incessant stream of patients, this process becomes not only time-consuming but also highly susceptible to errors. The healthcare industry cannot afford such vulnerabilities in financial management.
HIMS as a Revenue Protector
Hospital Information Management Systems (HIMS) serve as stalwart guardians of healthcare finances. They offer an array of features that adeptly mitigate the specter of revenue leakage.
1. Role-Based Access Control
HIMS bestow the priceless attribute of role-based access control. This pivotal feature ensures that staff members are endowed with access only commensurate with their responsibilities, thwarting potential financial losses.
2. MIS Reports and Daily Collection Tracking
HIMS systems generate Management Information System (MIS) reports that meticulously monitor daily collections. This feature instills transparency and accountability into financial transactions. Furthermore, the capability to record cash deposits in banks ensures that no funds are extracted from the HIMS without prudent documentation for future scrutiny.
3. Accounting Principles vs. Billing Software
It's crucial to differentiate between comprehensive HIMS and mere billing software. An advanced HIMS system adheres to accounting principles, thereby ensuring the veracity of financial management extends beyond basic billing functionality.
4. TPA and Insurance Claim Management
Numerous hospitals rely on TPAs and insurance schemes for revenue. HIMS systems, enriched with dedicated modules for TPA and insurance claim management, expedite the process. They generate reports that expedite the tracking and settlement of dues, ensuring that funds are promptly deposited into the bank accounts.
5. Visit-Based Account Balancing
HIMS systems adeptly oversee the equilibrium of accounts predicated upon patient visits. For instance, while dues for OPD (Outpatient Department) visits may be paid directly by patients, in cases of hospitalization for a specific ailment, TPAs or schemes cover the expenses. Furthermore, within a single visit, multiple invoices may necessitate payment by the patient. A robust HIMS system adeptly manages these intricacies.
6. Cash Handling: Curbing Frauds at the Billing Counter
In the domain of healthcare financial management, vigilant cash handling stands as a formidable concern. Fraudulent activities can easily originate from cash transactions, especially at the billing counter, where multiple individuals are often responsible for collecting cash during shifts and operational hours. This diversity in staff poses a substantial threat to revenue security. Therefore, it's imperative that your Hospital Information Management System (HIMS) is equipped to manage and safeguard cash transactions effectively.
Limiting Access to Cash Receipts
One key feature your HIMS must have is the ability to limit access to cash receipts. Only designated users should have access to the cash book, and this access should not be proffered casually. This strategy diminishes the risk of unauthorized cash handling and the attendant specter of financial malfeasance.
User Accountability and the Trail of Audit
Complementing this, your HIMS system should be replete with mechanisms for user accountability. Every cash transaction should be meticulously logged and attributed to the staff member who presided over it. This procedural approach erects an audit trail that can be crucial for detecting any irregularities or fraudulent activities.
Fortifying Security Measures
Augmenting this arsenal of security measures, the implementation of supplementary safeguards can further enhance the security of cash handling within your healthcare establishment. Measures such as requiring supervisor approval for cash transactions over a certain amount or employing biometric authentication for high-value transactions can buttress the impregnability of your financial fortress.
Regular Reconciliation and Vigilant Oversight
The routine reconciliation of cash collections with system records assumes paramount importance. Your HIMS should simplify this process, facilitating the facile cross-verification of cash collections vis-a-vis billing records. Regular oversight and diligent audit checks provide a vigilant sentinel against discrepancies and potential issues, ensuring the uninterrupted flow of financial fortitude.
7. Doctor Payments and Dues Clearance for Patient Encounters: A Crucial Link
In this milieu of vigilant financial custodianship, it's imperative to ensure that doctor payments per service are linked to the clearance of dues for each patient encounter. This symbiotic relationship acts as an additional safeguard of financial security for your hospital.
Transparency in Doctor Payments
Transparency is essential in doctor payments. Each patient encounter should generate a record within the system, encompassing details of the services provided by the attending physician. However, these payment records should remain hidden until the associated dues for the patient's visit have been cleared. This ensures that doctor payments are made only when the hospital has received the revenue owed for the services provided.
Conclusion
In summation, revenue leakage stands as a ubiquitous specter in healthcare establishments. However, it need not be an insurmountable peril. Hospital Information Management Systems (HIMS) furnish a potent solution to protect the financial sanctity of hospitals. By enfolding role-based access control, the meticulous generation of MIS reports, adherence to accounting principles, efficient TPA and insurance claim management, visit-based account balancing, and robust cash handling protocols, hospitals can significantly reduce revenue leakage and ensure the financial health of their institutions. In an era where healthcare management is increasingly complex, HIMS emerge as indispensable protectors of revenue, enabling hospitals to thrive while providing top-notch care to patients.
---
This Unlock the Future of Healthcare Management! 🚀🏥🌟
Is managing your hospital, clinic, or lab becoming a daunting task? Experience the ease and efficiency of our cutting-edge Management Software through a personalized demo.