Transforming Healthcare in India: The Journey Towards Affordable and Inclusive Care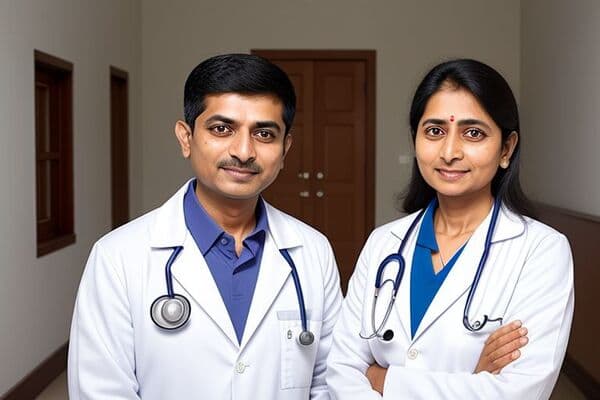 Abstract
India's healthcare landscape is undergoing a substantial transformation in response to the lessons learned from the COVID-19 pandemic and the country's rapid economic growth. The government is shifting its focus from primary healthcare to address the pressing issue of out-of-pocket expenses that can push patients into poverty. Initiatives like PM-JAY aim to alleviate financial burdens, particularly for rare and expensive treatments. However, challenges persist, such as complex health insurance policies and inadequate coverage. A significant change involves the move towards 100% cashless services, though the dominance of a few insurance companies and a lack of representation for smaller hospitals and medical professionals raise concerns. Standardizing hospital charges also looms as a vital, albeit complex, aspect of healthcare reform.
India, known for its rapid economic growth and diverse society, has undergone significant changes in its healthcare landscape. The challenges posed by the COVID-19 pandemic have driven governments worldwide to focus on the well-being of their citizens, and India's government is at the forefront of this transformation.
Evolving Healthcare Priorities
India is experiencing a shift in disease patterns and healthcare priorities. The government is gradually moving away from primary healthcare to address the issue of out-of-pocket expenses that burden patients. The cost of healthcare can have severe financial consequences for many families, potentially pushing them into poverty. In response, the Indian government has launched initiatives like PM-JAY (Pradhan Mantri Jan Arogya Yojana) to mitigate these financial burdens. While these programs mainly target rare and expensive treatments, they do come with some limitations.
Insurance Complexities
One significant change is happening in the insurance sector, where even those with comprehensive health insurance policies often find themselves inadequately covered. The intricacies of health insurance policies can leave policyholders perplexed. Patients often face challenges in obtaining cashless treatments, and insurance companies may not cover the full expenses, leaving patients to bear a substantial portion of the costs, even in cashless claims. As a result, many policyholders are reconsidering the renewal of their insurance policies, leading to a reduced number of citizens with adequate coverage.
The Outpatient Dilemma
Another issue is that citizens purchase health insurance policies only to discover later that they cannot be used for outpatient (OPD) treatments. The list of hospitals provided by the insurance company may not align with individual preferences, forcing patients to visit hospitals they are not comfortable with. This limited choice negatively affects numerous small and medium-sized hospitals, as they often lack the resources to be empaneled with all insurance providers.
The Cashless Conundrum
Surprisingly, only 49% of hospitals in India offer cashless services. This limitation stems from the fact that each insurance company maintains its own list of panel hospitals, leaving many hospitals ineligible for coverage. The dominance of a few insurance companies further hampers the entry of new providers into the market.
A Path Towards Improvement
Recognizing the need to address these issues, the Insurance Regulatory and Development Authority (IRDA), in collaboration with the General Insurance Corporation (GIC), is working on a solution. Their goal is to establish 100% cashless coverage for policyholders, which would eliminate co-pays and uncovered expenses. This step is intended to provide robust protection for policyholders.
To streamline the process and enhance the accessibility of healthcare services under insurance policies, a unified hospital empaneled list is proposed. This move aims to make the healthcare experience more effective and seamless for policyholders, eliminating the need for complex reimbursement procedures.
The Missing Voices
One critical aspect that has been somewhat lacking in these discussions is the representation of hospitals and doctors, especially those from smaller institutions. Often, corporate hospitals take center stage in policy discussions, but they might not represent the broader medical community effectively. This can be a roadblock in the implementation of healthcare programs. Therefore, it is essential to involve a broader spectrum of stakeholders, including representatives from smaller hospitals and the medical community, to ensure that all voices are heard.
Standardizing Charges
Another important development is the move toward standardizing charges for hospitals. However, this should be done with thorough consultation and consideration for the hospitals that will be most affected. PM-JAY, which pays relatively low rates to private hospitals, has seen active participation from many private healthcare providers. Private insurance has allowed these institutions to compensate for the lower payments from PM-JAY. Therefore, implementing price standardization without considering the impact on these hospitals could result in financial hardships.
Conclusion
While India's healthcare system is making positive strides towards affordability and inclusivity, it is crucial to ensure that the perspectives of all stakeholders, especially smaller hospitals and medical professionals, are considered in decision-making processes. A collaborative approach that takes into account the complex realities of the healthcare landscape will be vital in creating a more accessible and effective healthcare system for all Indians.
---
This Unlock the Future of Healthcare Management! 🚀🏥🌟
Is managing your hospital, clinic, or lab becoming a daunting task? Experience the ease and efficiency of our cutting-edge Management Software through a personalized demo.