Understanding DPDP Act 2023: Patient Rights & Duties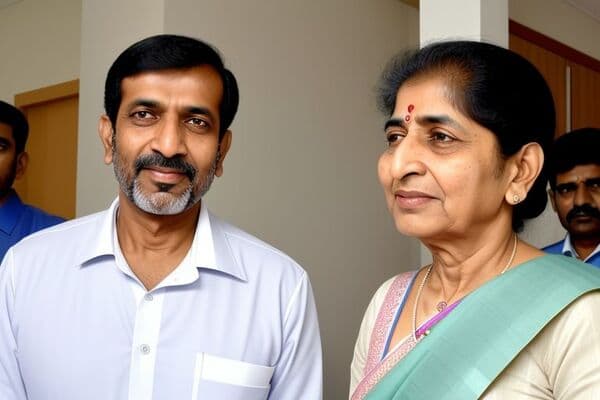 Abstract
The Digital Personal Data Protection (DPDP) Act of 2023 is a vital legislation ensuring the privacy of patient data in Indian healthcare. Patients are granted essential rights, including data access, updates, and the right to nominate individuals for data access. They also have the right to grievance redressal. However, these rights must align with legal mandates such as those set by the National Medical Commission. Patients must also fulfill their duties by complying with the law, not impersonating others, providing authentic information, and avoiding frivolous complaints. This harmonious balance between rights and duties under the DPDP Act contributes to a secure and transparent healthcare data ecosystem.
In a world that is becoming increasingly digital, the protection of personal data is of paramount importance. The Digital Personal Data Protection (DPDP) Act of 2023 is a significant milestone in this regard. One particular facet of this act that is often overlooked is the rights and duties of patients when it comes to the safeguarding of their medical data. In this article, we'll explore the rights and duties of patients under the DPDP Act 2023, shedding light on what patients can expect and what is expected of them.
Understanding the DPDP Act 2023
The DPDP Act designates the patient as the 'data principle' and the hospitals as the 'data fiduciary.' Besides the DPDP Act, hospitals must also adhere to guidelines set by the National Medical Commission (NMC), which mandate the maintenance of patient data for a specified duration. Let's delve into the rights and duties of patients under this comprehensive regulatory framework.
Patient Rights under the DPDP Act 2023
1. Right to Access Data
Patients have the unequivocal right to access their medical data. Hospitals are legally bound to provide patients with their data upon request, without any denial. Notably, this provision is well-implemented in the context of ABDM-compliant Hospital Information Management Systems (HIMS). It is highly recommended that hospitals adopt ABDM-compliant HIMS, such as Nice HMS, to ensure the secure storage of patient data in the format prescribed by ABDM.
2. Right to Update and Erase Data
Patients are empowered to request updates or erasure of their data as they see fit. However, it's crucial to remember that these actions must align with the laws of the land, such as those set by the NMC. For example, the NMC mandates the retention of outpatient department (OPD) case data for three years. In cases where patients wish to delete data, it should be executed within these legal boundaries. When requesting updates, patients must provide verifiable and authentic information.
3. Right of Grievance Redressal
Hospitals are expected to establish grievance redressal mechanisms to address patient concerns. Patients should initially approach these internal mechanisms when they have complaints or grievances. If they remain unsatisfied with the resolution provided by the hospital, they can escalate the matter to the Data Protection Board of India.
4. Right to Nominate
Patients also possess the right to nominate individuals who can access their data on their behalf. This feature can be especially valuable in situations where patients are unable to access their data independently.
Patient Duties under the DPDP Act 2023
While patients enjoy several rights under the DPDP Act, they also carry certain duties, which are equally important in maintaining data protection and integrity.
1. Compliance with the Law of the Land
Patients must adhere to the laws and regulations of the land, including those stipulated by the NMC. This ensures that their actions, such as requesting data updates or deletions, are within legal boundaries.
2. No Impersonation
Patients should never impersonate someone else when exercising their rights under the DPDP Act. The act of impersonation could lead to serious legal consequences.
3. No Suppression of Material Information
Patients are obligated not to suppress or conceal material information. Honesty and transparency in dealing with medical data are essential for effective healthcare and data protection.
4. No False or Frivolous Complaints
Patients should refrain from registering false or frivolous grievances or complaints. Misuse of the grievance mechanism can be detrimental to the healthcare system and impede genuine cases from being addressed promptly.
5. Verify Authenticity
Patients should provide only verifiable and authentic information when seeking corrections or erasures of their data. This ensures that the data maintained remains accurate and reliable.
Conclusion,
The DPDP Act 2023 brings a heightened awareness of data protection within the healthcare sector. Patients have significant rights to access and control their medical data, but they also have an essential role to play in upholding data integrity and complying with the law. This balance ensures that both patients and healthcare providers can benefit from a secure and transparent digital data ecosystem, ultimately improving the quality of healthcare services in India.
---
This Unlock the Future of Healthcare Management! 🚀🏥🌟
Is managing your hospital, clinic, or lab becoming a daunting task? Experience the ease and efficiency of our cutting-edge Management Software through a personalized demo.